Let's find out how to get the 1000G in the FYQD-Studio title available for Xbox Series X / S and PC.
If you are looking for the title of "completist", Bright Memory is certainly a good place to start thanks to its meager objective list consisting of 12 achievements and completed in a rather simple way as we will see later.
The FYQD-Studio title is also quite short and replayable without too much effort (some objectives, moreover, require a new run to be necessarily carried out) as we have indicated in our review.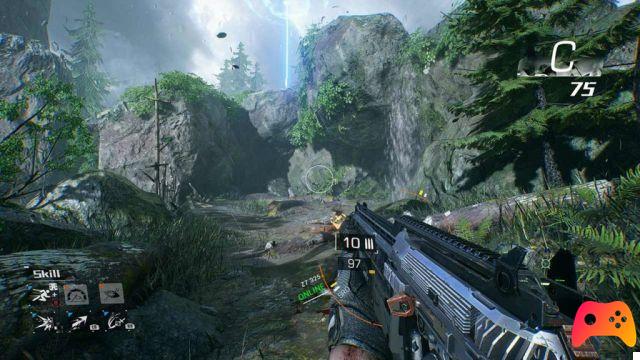 Here we are with the complete list of 12 achievements to unlock to reach 1000G on Xbox Series X and Xbox Series S.:

One Life to Live - Find the War Storm Packaged Version (Secret) 160G

Dark forest - Kill the Lord of the Lost Forest 20G
Forgotten god – Uccidi Xing Tian 40G

Master of Operations - Keep SSS Rank for 30 seconds 40G
Too Damn Busy - Blow out a candle (Secret) 120G
Grave Robber - Find all collectibles (Secret) 200G

Sharpshooter - Kill 30 snipers via 70G headshot
Jet-setter - Stay in the air for 10 seconds 40G
Faster Than Light - Use Flash to dodge 5 70G enemy attacks
Killer Combo - Float an enemy in the air for 15 seconds 160G
Great Adventurer - Complete the game for the second time after continuing 30G
Lord of Light - Complete the game for the third time after continuing 50G
At the end of this guide dedicated to Bright Memory and its Objectives List you will undoubtedly reach 1000G easily and in a few hours on your Xbox console, we just have to wait for Bright Memory: Infinite to put ourselves to the test again.
► Bright Memory is a Shooter-Adventure-indie game developed and published by FYQD-Studio for PC and Xbox Series X, the video game was released on 25/03/2020
Version for Xbox Series X from 10/11/2020
Bright Memory is a game that we recommend only to true fans of the genre: we have decided to evaluate it with a 60%, if you are interested in learning more you can read the Bright Memory Review