Sony and Koei Tecmo took advantage of the ChinaJoy 2021 event to show a demo of the title.
Sequel to Dynasty Warriors 9, announced last fall and configured almost as a sort of expansion in a strategic key, Dynasty Warriors 9: Empires is shown thanks to the gameplay demo made available to visitors during ChinaJoy 2021 by Sony and Koei Tecmo.
The demo allowed to try the siege battles both in an offensive and defensive key, a skirmish battle and also confirms that many characters will see changes in their weapons by default.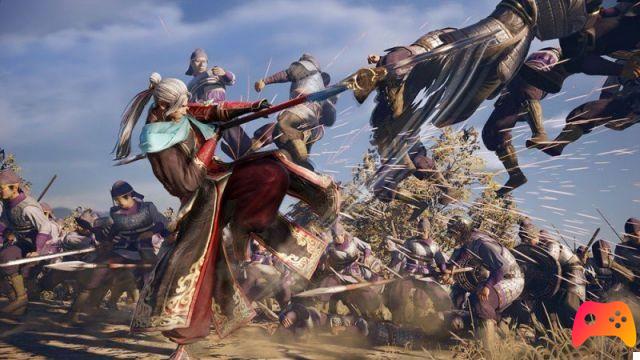 Thanks to the gameplay demo we learned that the character used by the player will be able to respawn after being knocked out, as long as the army alleta has a sufficient number of remaining troops.
After the postponement announced last March A new release date for Dynasty Warriors 9: Empires has not yet been released, but the release should take place by 2021 on Xbox One, Xbox Series X / S, PlayStation 4, PlayStation 5, PC via Steam and Nintendo Switch.
► Dynasty Warriors 9 is a Hack and Slash type game developed by Omega Force and published by Koei Tecmo for PC, PlayStation 4 and Xbox One, the video game was released on 08/02/2018 The version for PC came out on 13/02/2018 The version for Xbox One came out on 13/02/2018
Dynasty Warriors 9 is a beautiful game that cannot be missing from your collection: we have decided to evaluate it with a 76%, if you are interested in learning more you can read the Dynasty Warriors 9 Review.
If you own the game, don't miss our latest faq: Dynasty Warriors 9 Trophy Guide