Here are all the details of the gameplay shown by Konami during the event!
Konami Digital Entertainment took advantage of the Gamescom 2021 to show a new trailer dedicated to eFootball, the next football simulation experience from the creators of PES e Winning Eleven.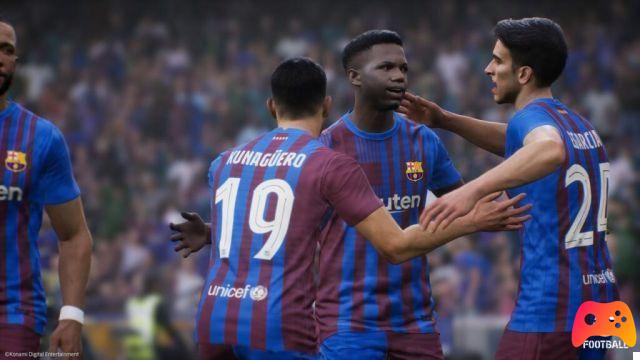 As shown in the trailer, the title will offer players an unprecedented experience, thanks also to a series of extremely realistic mechanics. First among the latter is Ball Control: it will be possible to control the strength of the touch on the latter and determine the dribbling speed, just like in the real world. Furthermore, on PlayStation 5 consoles, the title will use haptic feedback and adaptive triggers to give an even better perception of movements.
The freedom of control that you will have on the ball will also allow you to transform every action into a mental game and to generate various combinations between dribbling and feints. Each user of eFootball he will also be able to block the opponent's shot with his body, intuit their movements and intercept their passages, also running into real physical clashes designed to make the game - both offensive and defensive - much more dynamic.
Each game will be made even more exciting by the presence of the option "Precision shooting". The latter will in fact allow players to perform special kicks, precision crosses, quick filtering passes and rising shots, as long as they invest a little more time for the execution.
The team behind the title has taken a closer look at football tactics and, in an effort to provide an even more realistic experience, has put a focus on 1vs1 clashes with the creation of a new set of win / lose rules. Fundamental in this sense will be the motion matching technology, which will make it even more believable through a real-time evaluation of the speed of movement, the direction of the player's body, physical abilities and much more.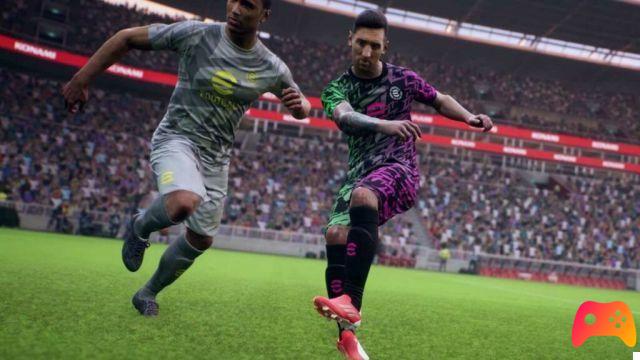 The focus on individual clashes will also be reserved for team tactics: in this sense, the artificial intelligence of players not in possession of the ball has been renewed, and combined with new attack and defense controls.
Finally, the "Duel" camera will turn every game into a show, designed to zoom in on the player and allow players to enjoy every action from a close distance.
eFootball will be available as free-to-play, on PlayStation 5, PlayStation 4, Xbox Series X | S, Xbox One and PC consoles starting this fall. Shortly after it will also land on iOS and Android devices.
► eFootball PES 2021 is a Sport-type game developed and published by Konami for PC, PlayStation 4 and Xbox One, the video game was released on 15/09/2020
eFootball PES 2021 is a beautiful game that cannot be missing from your collection: we have decided to evaluate it with a 90%, if you are interested in learning more you can read the Review of eFootball PES 2021