EA Sports has announced the arrival, in the coming days, of new cards within the mode Ultimate Team di FIFA 22. This time, unlike what happened last year, there will be no Halloween event "Ultimate Scream", But it will be the arrival of the cards Rulebreakers to keep the players company during the traditional party.
The event kicks off on Friday 29 October and there will be no lack of SBCs related to it. In all likelihood, according to what has happened in the past, two teams will be released, one on October 29 and the other on November 5, with two other mini releases, Sunday 31 October and Sunday 7 November. However, there is no official news of this. Meanwhile, let's take a look at the aesthetics of the cards in question: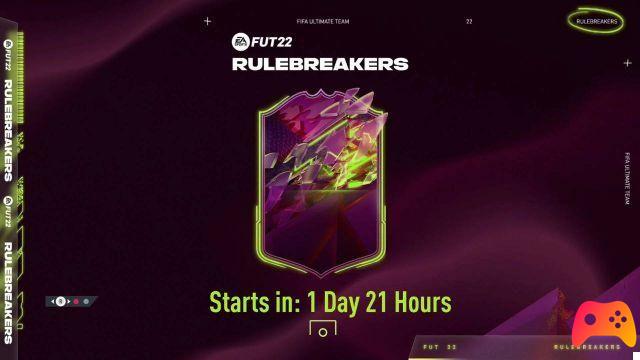 We remind you that FIFA 22 is available starting from 1 October on PlayStation 4, Xbox Series X / S, Google Stadia, PlayStation 5, Xbox One, Nintendo Switch and PC. And do you play Ultimate Team? Will you attend the event? Let us know, as always, in the comments!
► FIFA 22 is a Simulation-Sport game developed and published by Electronic Arts for PC, PlayStation 4, Xbox One, PlayStation 5, Xbox Series X and Google Stadia, the game was released on 30/09/2021 The version for PlayStation 4 came out on 02/10/2021 The version for Xbox One came out on 02/10/2021
Version for PlayStation 5 from 02/10/2021
Version for Xbox Series X from 02/10/2021
Version for Google Stadia from 02/10/2021
FIFA 22 is a beautiful game that cannot be missing from your collection: we have decided to evaluate it with a 80%, if you are interested in learning more you can read the FIFA 22 Review by Salvatore Cardone.