Square Enix's MMORPG continues its run on PS5
By now Final fantasy XIV Online has become, despite being an online chapter, one of the most popular titles in the saga of Square Enix; Initially released on PC now 11 years ago, the game's success doesn't seem to want to stop.
At first, the players were able to try the vanilla version, ie without additional content; over the years, we have seen the release of Heavensward, Followed by Stormblood, until finally arriving at Shadowbringers, the latest expansion released for the game.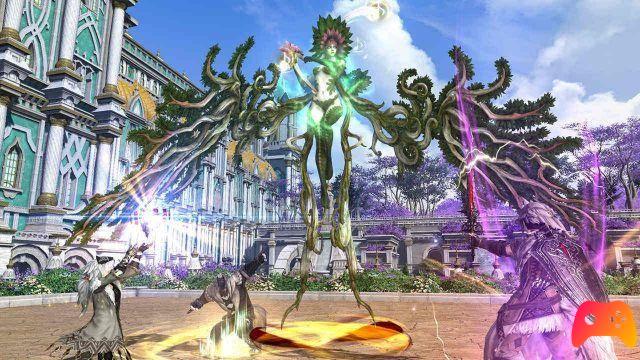 The game is present on PC, but also on PlayStation 3 and PlayStation 4; obviously the luckiest players will be able to play it on PlayStation 5.
In the last few hours, it has been confirmed that on PS5 the game will be able to enjoy a higher framerate, a resolution in 4K, significantly faster loading times, 3D audio and haptic feedback.
We conclude with the release date of the open-beta, which seems to be scheduled for April 13, the date of the 5.5 patch of Final Fantasy XIV.
► Final fantasy XIV Online is an RPG-type game developed and published by Square Enix for PC, the video game was released on 30/09/2010
Final fantasy XIV Online is a game to own at all costs: we decided to evaluate it with a 98%, if you are interested in learning more you can read the Review of Final fantasy XIV Online