Microsoft unveils the date of the inevitable appointment at the Cologne kermesse.
Gamescom 2021 is upon us and important announcements on participations and events begin to arrive, as in the case of Microsoft which has unveiled the date of the live stream conference dedicated to Xbox for August 24th at 19pm.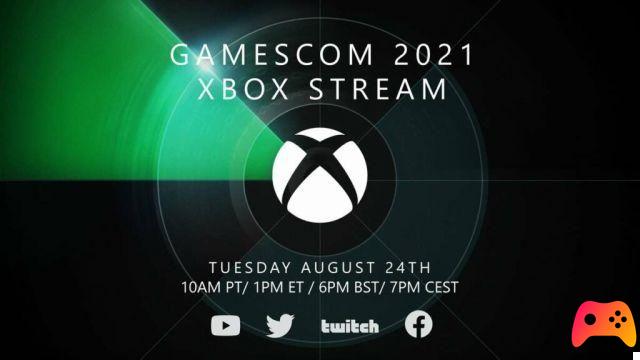 The important appointment can be followed through various platforms including the inevitable YouTube and Twitch, but also through the official social network channels on Twitter and Facebook Gaming, and promises to update gamers on the line up of exclusives for Xbox Series X and Xbox Series S.
Gamescom 2021 will be presented by the usual Geoff Keighley while the Xbox event will be hosted by Parris Lilly and Kate Yeager with promises to deliver several updates on Xbox Game Studios titles and Microsoft partners, including titles arriving later this year (which translated means Halo Infinite, ed) but also news on the Xbox Game Pass subscription and much more. Also on August 26th there will be a Bethesda event that could hold many surprises for Xbox owners.