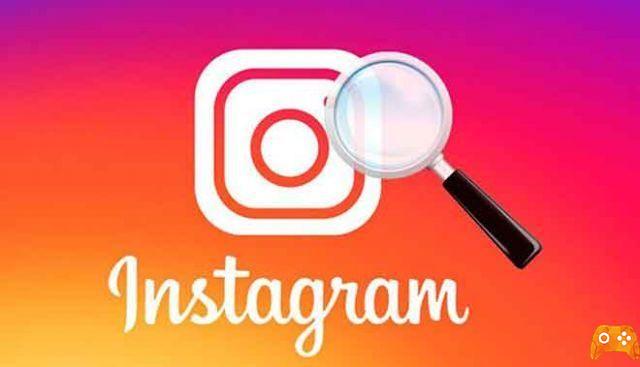 Do you know that it is possible to delete Instagram history? Don't you know how to do it? Then keep reading the tutorial. Stories within our application are quite annoying sometimes, that's why there are options to delete them, through this tutorial you will learn how to delete instagram history and get rid of those annoying stories.
How to delete Instagram history
Sometimes we search for people, hashtags and countless topics and all this is recorded in the Instagram search history, sometimes it is annoying to mark a letter, because by doing so all the past search options appear, or we want to clear the Instagram search history because perhaps we are no longer interested in having it.
Instagram is today an interesting tool to stay in touch with our loved ones and many use it to meet people or learn more about the life of their idols.
Delete Instagram history from phone?
We must first access the Instagram application from our mobile device.
Come on "Profile" and then the option that appears in the lower right corner of the screen as 3 horizontal lines indicating that we are in the main menu.
Clicking on it opens a menu towards the center of the screen where we find the options, select the "Configuration" option.
Within this new window of configuration, we need to select the option "Safety" which will lead us to the final option of "Clear search history".
It will ask us if we want to delete everything, we click and our history will be a part of the past.
This is the option we have at our disposal to be able to delete Instagram history, which is effective on mobile, tablet.
When we have to do it on Instagram but on the computer, the steps are different because it has a different format in which we do not find the same buttons in the same places, below we explain how to do it on the computer.
How to delete Instagram searches from computer?
We enter our computer, then the browser of preference within our main screen.
When we access the page Instagram in our browser, we look for the "Profile" option which will appear with the image of a doll.
Then within the profile we will look for the "Configuration" option which is located in the lower left corner of the page.
Then we go to "Privacy and security", there we select the option "View account details" and click.
On the next page they have options, they will search "Search history" and click on «See all».
It will show us the "Clear Search History" option, click and ask for confirmation, click OK and we're done.
How to clear your Instagram search history
The chronology we just have deleted on Instagram can be displayed when we perform a similar search, i.e. it is deleted temporarily and not permanently, this is a disposition of the same company towards the history of its users.
The history will be deleted completely, it is not possible to delete only a part of its content or certain specific searches. When we delete the history, we will do it in its entirety, it is not possible to do it partially or select only one or two options in the search history.
It will not only delete recently visited profiles, but also the locations and hashtags you have recently visited from your profile. We must keep in mind that both the computer and the mobile device must perform this action, as they can be deleted from the computer but not from the mobile device and special care should be taken.
You just finished learning how to delete Instagram search history from your phone and PC, it's not that you care to know how to use the African dancers filter on Instagram.
Further Reading:
How to find out who has not accepted your request to follow him on Instagram
How to hide Instagram photos (posts) without deleting them
How to delete multiple Instagram comments at the same time
How to disable and delete Siri history on iPhone and iPad
How to view, download and delete Instagram data