Like other free-to-play titles, Call of Duty: Mobile developers are required to profit from the game via micropayments, with which players can purchase Battle Passes, weapon XP cards, skins and lots or loot. Between these, one of the most desired by users are the Loot Boxes, as with them you can get a variety of very useful items and accessories for any type of player and also you can find rare Call of Duty: Mobile characters.
However, to get them you need to have COD points, which you can only get with real money. However, there are ways to get totally free loot and as easy as earning free credits. Next, we leave you the steps you need to take to be able to acquire many without investing a penny.
What are Call of Duty: Mobile Loot Boxes?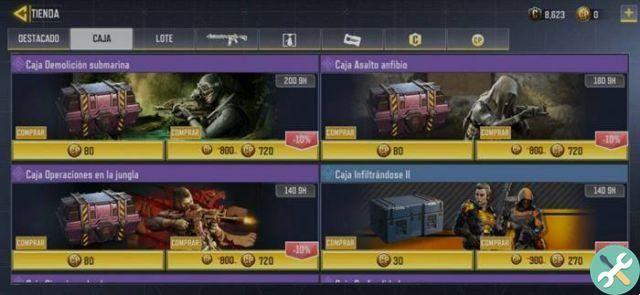 Premium Box - COD: Mobile
Loot Boxes are items that can be found in the Call of Duty: Mobile Store, usually have an approximate price between 110 and 720 points COD. These contain a variety of items, of which you can only get one, and its value will depend on the type of rarity it has. It should be noted that in each box category there are several probabilities to get rare things, you can see more details in the following information.
Seasonal Weapon Box
Rare item (blue): 40,70%.
Unusual article (green): 58,00%.
Exceptional Item (purple): 1,30%.
Gesture box
Rare item (blue): 99.00%.
Exceptional Item (purple): 1,00%.
Daily cash
Unusual article (green): 67,00%.
Rare item (blue): 33,00%.
It must be considered that these are only the classic ones, also in the section Store in the Boxes section, they usually appear under other specific names and their probabilities and prices change all the time.
How to get loot without paying for it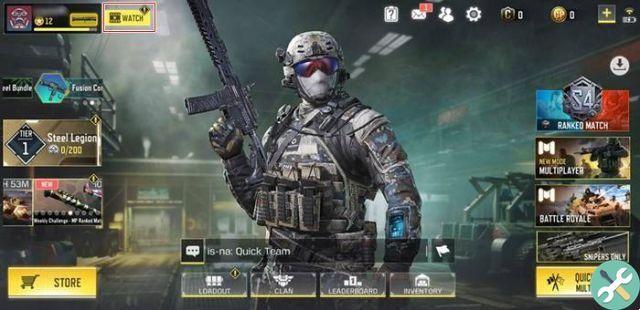 COD: Mobile - Ads
After learning more about chests, we can now move on to the most important ones. Getting them for free is as simple as click on the "view" icon located in the upper left part of the screen, an advertising video will open and at the end you will be assigned a Loot Box. To open it, you just have to go to your inventory and use it to get your reward.
This action can be repeated up to 5 times a day, therefore being constant, can certainly get many for free. Without a doubt, it is a way to earn better skins in the game and also to obtain probably rare accessories.