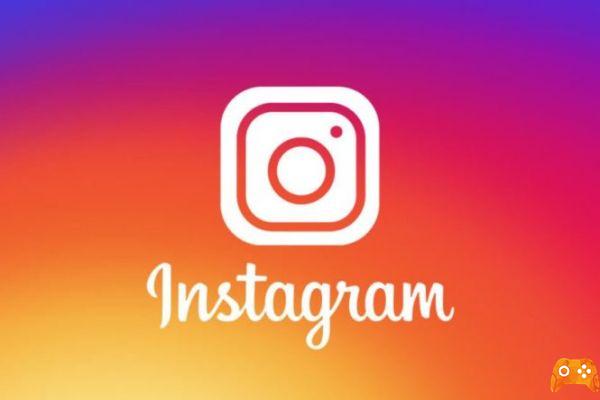 Instagram is an application for iPhone, iPod Touch, iPad, Android and Windows Phone that allows users to share and upload photos within the Instagram community or through social networks. Having more followers is essential to increasing your presence on the Instagram network, but knowing where to start can be difficult. In this article we will explain you in detail how to increase the famous "followers".
How to get more followers on Instagram - Be part of the community
Follow accounts with similar interests to yours. Instagram is a community and you will gain followers if you actively participate in it, which means interacting with other people in addition to posting simple photos. Find people who post photos of your interest and also follow their accounts. This will show their latest photos on your news feed. Don't follow everyone blindly, otherwise your home page will become overloaded with photos and users you don't really care about. Follow the accounts you find most interesting.
Comment on others' photos for get more followers on instagram. Once you start following certain people, take the time to comment on their photos. Not only will you make him happy and proud, but other people will also be able to see yours through the comment and take a look at your profile. If you are always active, you will be able to get a constant flow of new followers.
Respond to comments your followers post under your photos. Interacting with your friends is essential to stay active and to keep them following you. Respond to all comments and thank your followers if they were kind enough to even leave you a compliment. If a follower asks you a relevant question, take the time to answer it correctly.
Ask your subscribers questions. Use the photo caption to ask your followers questions. This will make the comments section more active which will attract more followers to follow your photos. Consider posting something that makes your readers interact with your photos, such as "Double click if you found this funny" or "Share your story in the comment." This will help the Instagram community interact with your photos.
Connect your Instagram account to your Facebook account. Instagram is now part of the Facebook family and you risk losing a lot of potential fans if you don't interconnect your accounts. All your Instagram posts will also be published on Facebook, giving you twice the chance of being seen. You can interconnect your accounts via the Instagram "Settings" menu.
Fill in your bio (your profile). Your Instagram profile is an often overlooked but still very important part of your Instagram account. Let people know who you are and why they should follow you. Include some hashtags related to your content. Your bio is also an excellent place to include clickable content.
How to get more followers on Instagram - Use hashtags
Try to find hashtags that match your users' tastes. Hashtags are short words and phrases that describe and rank images. Hashtags help people when they search for your images and can add your images to current trends. Using hashtags is extremely important if you want to have more followers.
Webstagram is an excellent tool to find out which are the trendiest keywords of the moment. The best hashtags in the world and therefore in English, on Instagram are almost always "#love", "#me" and "#FOLLOW".
Add some hashtags to each image. Add some of the most relevant hashtags you can find to your image. Try to limit the number of hashtags to no more than three. If you have too many hashtags, your friends will mistake your photos for advertising posts.
Create your tag. If you wish get more followers on instagram, you can try to create your own hashtags. This could be your company name or a slogan that applies to many of your photos. This will associate some kind of brand with your Instagram account and generate a more supportive community.
Geotag your photos. Instagram users are more interested in photos taken in places they know. The icing on the cake you were looking for, because since you post geolocated photos, Instagram will highlight other photos taken in the same location. Other users viewing photos taken in the same area can see your photos and follow your profile.
Use hashtags to invite people to like your profile. If you want to reinforce your likes, you can use many already popular hashtags like "# like4like" or "# like4likes". In this case, make sure you like someone else's photo if they like yours. It is a valid and fair trade. Some people consider this tactic "indecent" and you may lose followers if you use this word too often.
How to get more followers on Instagram - Post the right content
Take unique and interesting photos. While this may seem obvious, one of the best ways to get Instagram followers is to take great photos. Instagram is full of photos of family lunches and dinners, of their own cats or of their friends. Stand out from the masses with beautiful images to look at.
Try taking photos that your audience might find interesting. If the latter finds affinity with your posts, they are more likely to follow you. A good photo doesn't have to be a "perfect" photo. Good photos are those that appear to have been taken by a mere human being, and some imperfections can generate this impression.
Limit the number of selfies. Everyone may want to post a selfie from time to time, but these kinds of images don't have to be the predominant ones in your content. Most of your followers don't necessarily want to see you, they want to see your photos. Constantly posting selfies can label you a narcissistic person, which can alienate your friends.
If you are particularly attractive this could be the exception that proves the rule. Could get more followers on instagram showing attractive pictures of yourself. But even then, don't let them take your content!
Add filters, after all Instagram has become popular thanks to them. These filters correct the colors of your photo, giving it a more "real" look. Instagram has a huge variety of filters available, so don't be afraid to try several times until you find the one that best suits your photos.
Avoid using the same filters too often, otherwise the style of your images will end up being too repetitive. If it seems to you that your image doesn't need the filter, then one of the most popular hashtags on Instagram is #nofilter. Use it!
Add a caption under each photo. A good legend can turn a good photo into an amazing photo! Good legends are sure to attract the attention of internet users and if you can make them smile thanks to your legend, you will capture even more people thus gaining more followers. Humor or legends full of tenderness are particularly attractive.
Use external applications to improve editing skills. While it's possible to make some minor changes to Instagram, there are a variety of apps available for both iOS and Android that can give you access to a lot of additional tools. Use these apps to lighten, darken, crop, add text, effects, and more.
Among the editing applications, the best known include Photo Editor proposed by Aviary, but also Afterlight, Bokehful and Overgram.
Create collages. A great way to show the evolution within a series of photos or show a collection of images is to create a collage that you can post on Instagram. There are several applications that allow you to get more followers on instagram, including PicStitch, InstaCollage, and InstaPicFrame
Publish your photos at the right time. Instagram is a very popular service, and your followers' feed can vary constantly. If you want as many people as possible to see your photos, you need to upload them at the right time. The best time to post your photos is in the morning and at the end of the day, after the end of the work day or school day.
Photos posted on Instagram usually remain visible for about 4 hours on your subscribers page. So don't put them online in the middle of the night, which is when your friends are most likely sleeping!
Post content regularly. Don't put all your photos online at the same time. If you have multiple photos you want to share, distribute them within a few days.
If you post too many photos at once, your followers may not be able to watch them all at the same time. On the other hand, if you don't post often enough and not regularly enough, it will be difficult to keep your subscribers and find new ones.
How To Get More Followers On Instagram - Buy Users
There are many sites that offer paid users. If you are desperate and want to add new people at any cost to follow everything you post, purchasing can be a viable solution to remove your Instagram account. Be sure to read the comments on subscriber sites before choosing one.
Choose the number of users you want to buy. Most of the services offer you the choice between various packages, from 100 new users to several thousand. Choose the package that best suits your needs and budget.
Define your account as public. It is not possible to buy followers for a private account. So make sure your account settings make it visible to the public. You can change your profile settings by choosing "Edit your profile".
However, this can have undesirable effects in some cases. Buying users can really give your popularity a quick boost, but there are some drawbacks that you need to take into consideration. These new "friends" will likely never interact with your photos and leave no comments, which can make your photos feel a little lonely.
People will notice right away that you have a lot of users but very few likes and this can discourage them from following you and in the future you may risk not getting "real" followers anymore.
Further Reading:
How to get Instagram dark mode
How to know if someone has stopped following you on Instagram
How to find out who has not accepted your request to follow him on Instagram
How to direct Instagram from your smartphone
How to temporarily disable your Instagram account