What is Clash of Clans?
Clash of Clans also known as «CoC» is an action and adventure video game created by Supercell in 2012. This game is based on developing strategies to attack other players' villages online. To this end, users must download and update to the latest version of Clash of Clans when this action is requested by the Supercell team.
Features of Clash of Clans
Clash of Clans focuses on single or multiplayer activities. These activities include creating a village, training troops and spells to attack other villages or countryside. The main objective of the game is to get the gold which is used to get the dark elixir.
Users often express that it is not easy to advance in the game, so it is necessary to have a lot of skills to advance to the next level and gain more experience.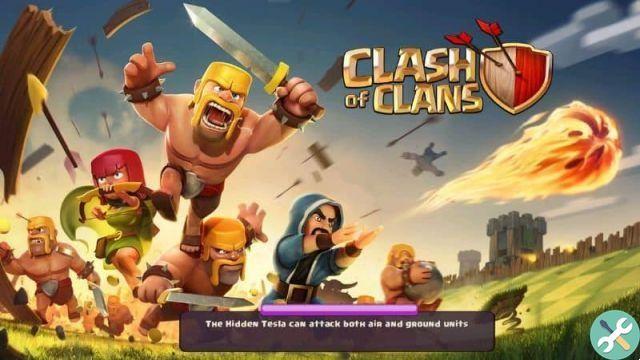 How to recover my Clash of Clans account on Android and iOS
If you fail to recover your Clash of Clans account, you will lose all progress you have made. For this reason, we recommend that you follow the steps that we explain below.
Verify your Google Play and Gmail account
It's possible restore Clash of Clans account on Android using Google Play account. To do this, you need to verify that you have added a Google Play account to your device with which you run Clash of Clans.
Also, an email account is essential that you need to create from the Gmail website. Therefore, if you do not remember the username and password of your Gmail or Google Play account and you cannot recover this information, you will not be able to recover your Clash of Clans account using this procedure.
Log into your Google Play account
If your Android mobile device is linked to a Google Play account, re-download the Clash of Clans app from the Play Store verifying your Gmail account. When you install the application, go to "Settings". Press the «Offline» button and select «Sign in from Google Play».
Then choose the village you lost and confirm the name of the village, the date you lost it and the level you were in.
Recover your Clash of Clans account on iOS
You can recover your Clash of Clans account on iOS via the «Game Center». To do it, log into Game Center with the email you used to create your CoC account. Go to your device's 'Settings' and click on 'Use a different Apple ID for Game Center'.
Log into the game with the correct ID and select the village you lost. This way, you can recover your account from iOS.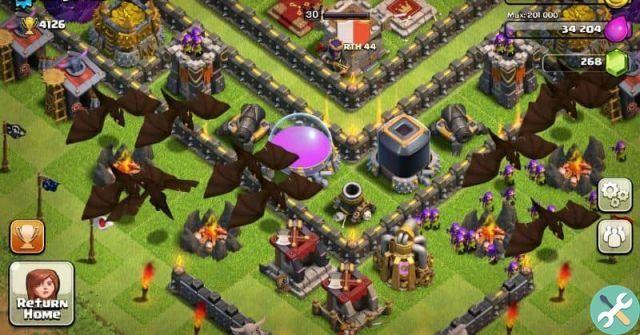 Contact the game developers
You can also communicate with the Supercell team. To achieve this, go to the game and in "Settings" look for the "Help and assistance" option. A new window will open in which you will have to choose the name of the village you have lost. Then click on «I have lost my village. How can I recover it? "
Go to "New Message" where you need to request the recovery of your account explaining how you lost access to the application. Enter your username, the clan you want to recover and the level (town hall and XP) you were in. Press the «Submit» button and wait a few days while Supercell reviews your request.
Use the passcode
When Supercell verifies your data, will send you an access code to recover your account. Connect to your Google Play account and go to "Settings" from the game. Under «Devices» select «Connect» and from «This is the new device» enter the access code. Confirm the action and choose the village you lost.