Knockout City trophy list revealed.
Available on Console and PC, Knockout City is the new game from Velan Studios distributed by Electronic Arts where he sees the player involved in a last-breath match with a single purpose hitting the opponent with one of the many balls in the game. The trophy list of Knockout City it is quite full-bodied and to obtain the long-awaited platinum, it asks the player for several efforts but above all a lot of dedication to the new signed production EA. Let's see together how to get the 51 Knockout City trophies.
BRONZE TROPHIES
KO City welcomes you
Earn 50.000 XP
Victory in company
Win 10 group games with a friend
Team spirit
Play 30 group games with a friend
On the wave of success
Win 5 group matches with a crew mate
Glu glu
Use 5 energy drinks
True fighter
Play 100 games
Best in the field
Earn the MVP title in a team of three or four players 5 times
Rising star
Win 30 games
Rolling in the city
Travel 100km in ball form
Fashion statement
Win a game by equipping an uncommon (or even rarer) accessory in each slot
Always on target
Win a match by equipping a legendary outfit
Fashionable
Win games with 20 styles of gloves and / or outfits
Legendary view
Win a match by equipping legendary goggles
Fist fight
Win a match with legendary gloves on
Is it a bird? Is it a plane?
Win a match equipping a legendary glider
Workaholic
Complete 100 daily contracts
Loyal to the crew
Complete 30 Crew Contracts
Sponsor of the event
Complete 5 Event Contracts
Sensational season
Complete 5 Seasonal Contracts
Real talent
Complete the first 5 levels of the workout


Career fighter
Complete 100 Contracts
Without escape
Throw a caged player off the map
Explosive performance
Knock out two opponents with a single Bomb Ball
Superior performance
Land 3 hits in quick succession with a Multi-ball
Bulletproof
Block a Sniper Ball
One small step for man
Stay airborne for 30 consecutive seconds while holding a Moonball
You can not pass
Perform 3 KO Finishes without leaving the bridge in Thundering Roofs
Demolish them!
Perform a KO Finishing while riding the wrecking ball in Bonecrusher Yard
Hit-and-run driver
Perform a KO Finale while getting a lift from a car in Rotonda Baraonda
Take out the trash
Perform a KO Finishing with a garbage chute in Galaxy Burger
See you later!
Avoid an oncoming ball by entering a pipe in Brawl Lane
Out of my garden
In the hiding place, throw the dummy off the roof
Pendulum
Ride the wrecking ball for 15 consecutive seconds in Bone Breaker Shipyard
By accumulating miles
Glide from the stage to the gardens in Thundering Roofs
Sightseeing
Take a full drive in a car in Rotonda Baraonda
Garbage disposal
Throw yourself down a garbage chute in Galaxy Burger
Dangerous delivery
Throw a ticking ball bomb into a pipe in Brawl Alley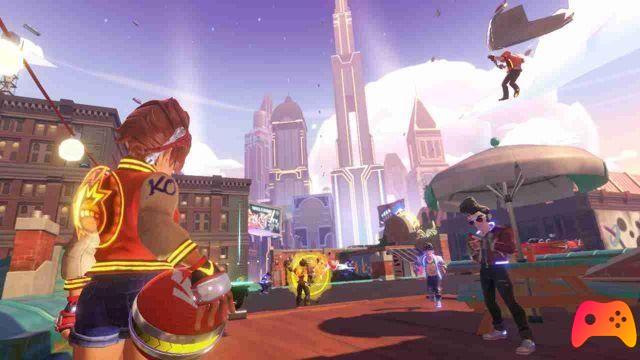 SILVER TROPHIES
On the right track
Earn 100.000 XP
Knockout artist
Get 1.000 KOs
Space receiver
Block 1.000 balls
Playmaker
Get 1.000 Assist KOs
What a show!
Perform 100 KO Finishes with Ultimate Throws
Overwhelming victory
Win 10 rounds with five times the opponent's score
Invincible
Win a game without getting knocked out
Unstoppable
Get 10 KOs without being KO'd
Passage prodigy
Win a game without throwing a single ball. Steps are allowed!
Walk-in closet
Win matches with 10 unique outfits
Full wardrobe
Win games with every style of an outfit
Living legend
Win a match by equipping 5 or more legendary accessories
GOLD TROPHIES
Arrival in Serie A
Earn 250.000 XP
PLATINUM TROPHIES
Perfectionist
Unlock all other trophies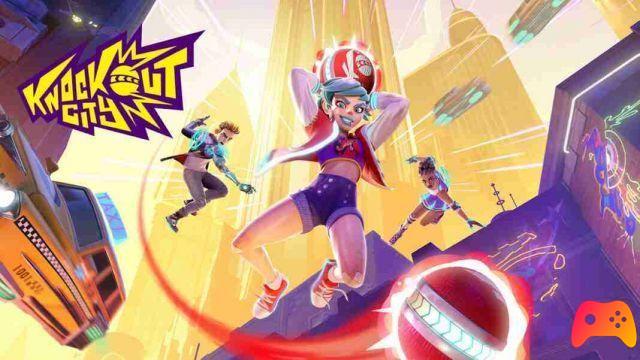 After seeing the Knockout City trophy list with you, we remind you that it is available for free for all Xbox Game Pass Ultimate subscribers on consoles and PCs and for all subscribers to the EA Play service.
► Knockout City is a Beat 'em up-Shooter-Sports-Adventure-indie game published by Electronic Arts for PC, PlayStation 4, Xbox One, Nintendo Switch, PlayStation 5 and Xbox Series X, the video game was released on 21/05/2021
The best guides on Knockout City