All the details on the new expansion
Riot Games has announced the new expansion of Legends of Runeterra titled Keepers of the Ancient. This expansion introduces a new keyword, Blade Dance, which can turn the tide in your favor at any time, even without an attack token. Keepers of the Ancient adds 42 collectible cards, including three new champions: Zilean, Malphite, and Irelia.
This and more will arrive as soon as Keepers of the Ancient lands with the 2.7.0 patch of Legends of Runeterra, which will be playable from around 20:00 pm on May 5th.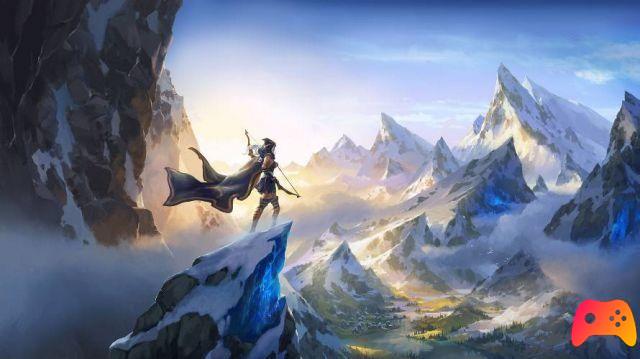 New cards
Over the past week, we've revealed all of the cards introduced in Keepers of the Ancient, reserving Irelia for today's final presentation. Consult one of these galleries to discover them all:
New keyword - Dance of the Blades
Irelia, the Blade Dancer herself, has come to the battlefields of Legends of Runeterra and with her comes a new keyword: Blade Dance. Cards with Dance of Blades summon a series of blades, which immediately execute a free attack on the opponent. Blade Dance attacks can occur with or without an attack token and do not consume the attack token when executed. A single blade may not look like much on its own, but don't underestimate the combo potential of such a versatile tool.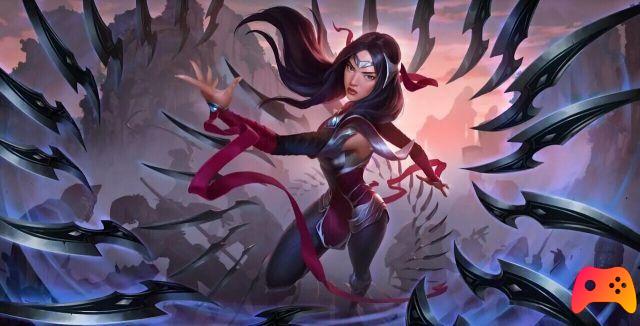 New challenges
Two new challenges have been added in preparation for the new Monument synergies and the Blade Dance keyword introduced in Keepers of the Ancient.
Card updates
Legends of Runeterra's Nasus Thresh decks are very popular and consistently exceed the win rate (55%) and usage (15%) thresholds we consider healthy. We made some minor changes to the Shadow Isles part of the deck that continued to cause meta issues. For now, while Nasus is clearly a powerhouse for the deck, we want to leave Shurima's power intact. We are monitoring Nasus to continue monitoring its performance as we investigate any future changes should it continue to perform so well.
Followers and spells
Atrocity Cost: 6 → 7
Legends of Runeterra wants to reduce the efficiency and effectiveness with which Atrocity is able to close games, inserting more risks and counter-moves, generally reducing the possibilities with which it can be used safely to end the game.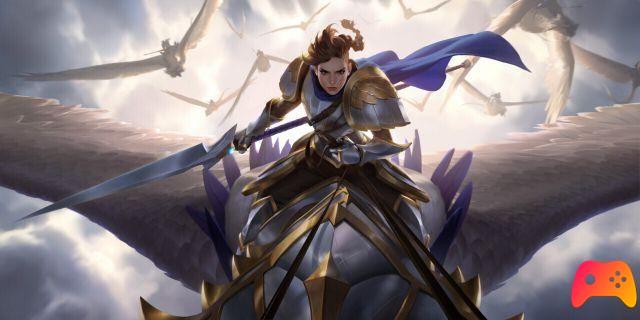 Worn out keeper
Base stats: 2 | 1 → 1 | 1
Worn Keeper is incredibly powerful thanks to its synergy with Knock Down and Fearsome. We want to keep these synergies, but slightly reduce his early game pressure and his ability to create even more Kills by bringing the Power to 1.
Region Reward Updates
Shurima (along with Targon and Ionia) has become a little wider.
The regions of Shurima, Targon and Ionia have been extended by 4 levels each to correspond with the release of their new champions
Bundle
The Wardens of the Ancient Bundle is available in the shop for 1807 coins. The bundle includes:
Guardian Chip
Temple of Time board
Exclusive Crono Chip variant
Deck bundle
The Sand and Steel bundle, which contains the incredible power of Irelia and Azir, is available in the shop for 2106 coins, price adjusted based on possible duplications.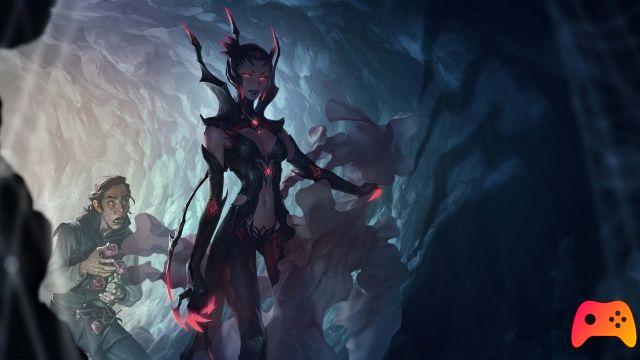 Shipping Policy
Champions, spells, and Followers of Ancient Wardens have been added to the Expeditions.
Various
Mushrooms now deal combined damage in one hit, instead of taking 1 damage X times, where X stands for the number of mushrooms extracted at one time.
Cards created from Contemporary Timelines now inherit Prismatic effects.
The effects of Prepare to Strike and Start of Turn have been improved.
In patch 2.9.0 (June 2), the Friend Challenge Across Servers will no longer be supported. As Lor continues to grow, we begin to have technical problems. The Friend Challenge Across Servers is one of the biggest culprits, and is currently absorbing the resources we need to develop some of the most exciting LoR features we have planned for the future. We will be providing more information on LoR's social features soon, but for now we just wanted to warn players and community organizations using this feature.
Bug solved
Fixed a visual bug where the first win of the day would show Sun Discs as part of the rewards
The gamer profile screen has been resized to appear correctly on mobile devices
Fixed an issue where Mushrooms were not being considered for some Nexus damage effects in certain situations
Fixed an issue on mobile devices that prevented players from seeing cards linked to a card during Summon, Predict, or when choosing a card from multiple options
Katarina's Prepare for Assault Level 2 special visual effect now plays correctly
Kindred-marked units now show context when you move the cursor over them
Heimerdinger's Turret cost reduction now properly expires after the turn it was spawned
Khahiri the Student no longer mistakenly considers Slaying Shadows to be a Foresight
Calculated Creations, when used with any cost modification effect, no longer incorrectly shows those modifications in cards to choose from
Hacked Dice now correctly displays its VFX when played Various text improvements as part of our text consistency talk
► Legends of Runeterra is a turn-based strategy-game developed and published by Riot Games for PC, Android and iOS, the video game was released on 30/04/2020