Marvel's Avengers 2021 roadmap has finally been unveiled, with all the content and confirmation of Spider-Man's arrival.
The roadmap for this 2021 allows us to see the content that we will be able to play in Marvel's Avengers over the next few months. It is also confirmed that the exclusive PlayStation Spider-Man will arrive this year.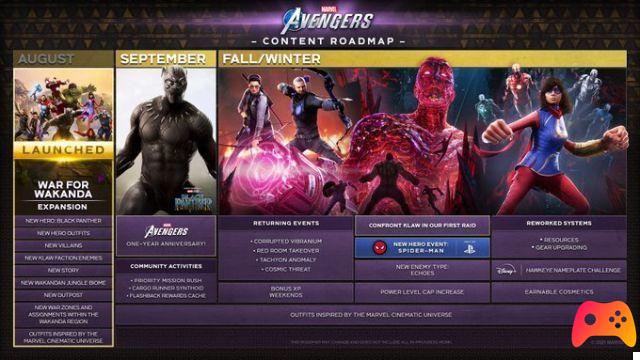 Already from September, as you can read in the image, there will be several additional contents and in addition the title will celebrate the first year of life (perhaps with a special event?). But much more interesting will be the autumn / winter period in which there will be a series of events such as Corrupted Vibranium, Red Room Takeover, Tachyon Anomaly, Cosmic Threat. In addition, there will also be a weekend with bonus XP. There will also be a way to confront Klaw in a raid, deal with a new type of enemies and continue to upgrade the characters with an increase in the Power Level.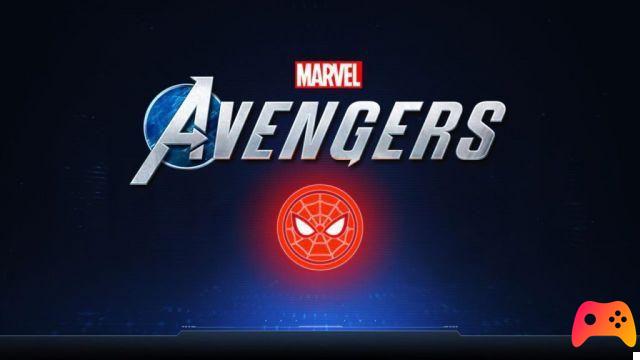 In the same period, probably around December for the release of the new film at the cinema, the long-awaited Spider-Man, which we remember will be exclusive to PlayStation 4 and PS5 users. Following Marvel's Avengers will change some systems related to resources and upgrading of equipment. There will be new cosmetics and, above all, there will be a challenge related to Hawkeye's Disney + series. Throughout the rest of 2021, new costumes inspired by the Marvel Cinematic Universe will also arrive.
► Marvel's Avengers is an Adventure-Action type game developed by Crystal Dynamics Eidos Montréal and published by Square Enix for PC, PlayStation 4, Xbox One, PlayStation 5, Xbox Series X and Google Stadia, the video game was released on 04/09/2020