Square Enix celebrates the anniversary of the game.
Available first as a Nintendo Switch exclusive, then also released for PC, Xbox One, Xbox Series X and Xbox Series S, Octopath Traveler it turned out to be a great sales success. In recent days, Square Enix has returned to talk about the game to celebrate its third anniversary and to leave a window open towards a possible second episode.
Today on July 7th
Octopath Traveler is the 3rd anniversary!
A number of warm congratulatory messages
thank you very much…!
Aiming for a day when you can embark on a new journey with you
The development team will do their best! !! #Octopath Traveler #OctopathTraveler #Octopath Series 3rd Anniversary Fan Art # Octopath3rdAnniversary pic.twitter.com/CJx4dTfkHe
— Octopath Traveler Official (@OCTOPATH_PR) July 12, 2021
To celebrate the anniversary, the representatives of the Japanese company and Acquire shared a special artwork with all their fans. The striking image posted on Twitter is accompanied by a message leaning towards the future: "The development team will do its best to embark on a new journey with you". Although it is difficult to draw conclusions, the wish would seem to confirm the existence of a new chapter of Octopath Traveler.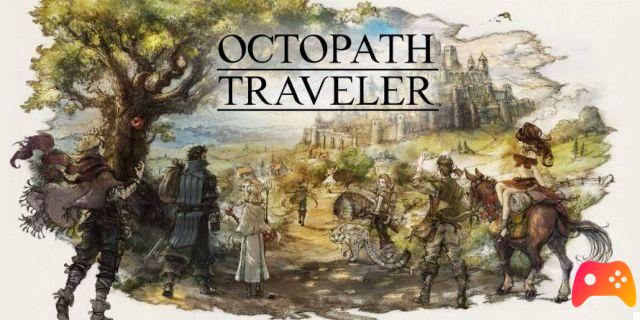 The idea of ​​an Octopath Traveler 2 wouldn't be too surprising. After all, the JRPG sold around 2,5 million copies before leaving the Nintendo landscape. Then in 2020, the producer himself had talked about the sequel, admitting, however, that it will take some time before being able to show it to the public. We just have to wait for the official presentation and the arrival of a new adventure.
► Octopath Traveler is a JRPG-type game developed by Acquire and published by Square Enix for PC and Nintendo Switch, the video game was released on 13/07/2018 The version for PC came out on 07/06/2019
Octopath Traveler is a beautiful game that cannot be missing from your collection: we have decided to evaluate it with a 83%, if you are interested in learning more you can read the Octopath Traveler Review