According to some rumors, the next episode of the Konami saga could be free to play. Will it really be like this?
Like every summer, the videogame scene is "kidnapped" by the inevitable challenge between PES 2022 e FIFA 22. The two new future chapters of their respective football sagas are already making headlines this year as never before due to big news that should arrive within both productions.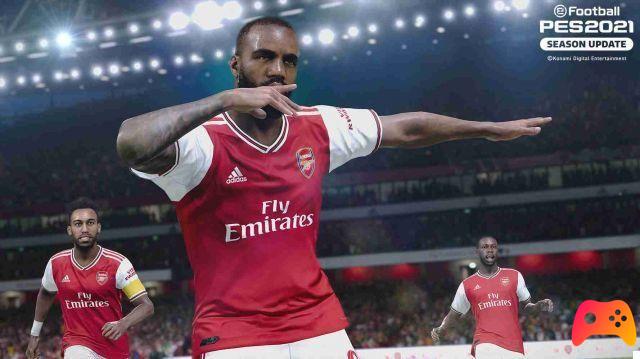 The past chapters were in fact of transition, and both Electronic Arts and Konami want to make the leap in quality starting from this year, which promises to be crackling. If the Canadian company is perhaps always of great advantage in terms of sales and general appreciation, Konami is called to give a strong message to the community and the planned novelties would seem very succulent. In addition to the already confirmed transition to new graphics engine (Unreal Engine 4) the next PES 2022 should also change its nomenclature, abandoning the wording "EFootball" in favor of another denomination not yet announced, but not only.
La biggest news of the next PES 2022 could be truly revolutionary, as far as it seems to us, to be honest, a bit unlikely. According to the words of the well-known journalist Andy Robinson at VGC, in fact, Konami could also choose a very aggressive approach in terms of market and distribution, preferring a free to play model that could revolutionize the sports game market forever. In his podcast, speaking of PES 2022, Robinson said: "Konami is slowly making a comeback and from what I've heard, there will be some new changes for the PES series. For example, I know it will go free-to-play and will change dramatically within the year ".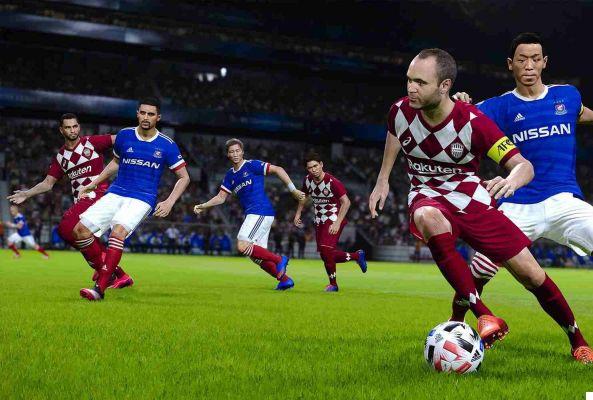 Clearly Konami hasn't neither denied nor confirmed this news which, if it turns out to be true, would represent a small big revolution for the whole sector.
Pending further developments in this regard, we invite you to have your say on the matter. What do you think of this news? Would you be happy with this eventuality or do you see it as an unlikely move? Let's talk about it together!
► eFootball PES 2021 is a Sport-type game developed and published by Konami for PC, PlayStation 4 and Xbox One, the video game was released on 15/09/2020
eFootball PES 2021 is a beautiful game that cannot be missing from your collection: we have decided to evaluate it with a 90%, if you are interested in learning more you can read the Review of eFootball PES 2021