During a digital presentation, Masahiro Sakurai unveiled the final character in Super Smash Bros. Ultimate. This is Sora from Kingdom Hearts. The new character will be available on October 18th. Below is the presentation:
Sora is the latest in a series of llama-based fighters featured in the game. On the surface she is even more agile than Isabelle from Animal Crossing. Basic attacks are slightly slower than other characters like Lucina or Marth, but holding down the basic attack button allows for a multi-move combo. As for special moves, Sora can throw magic attacks. The standard special attack cycles between fire, lightning, ice spells can be seen above the damage indicator.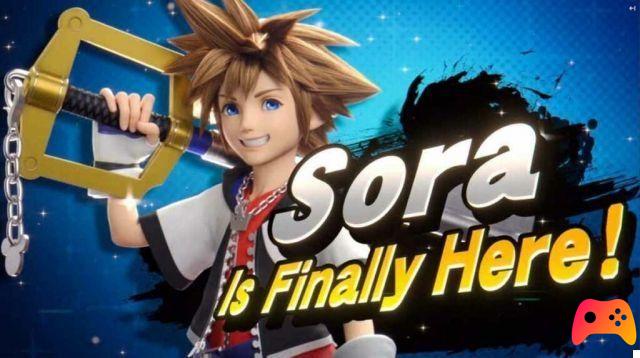 Super Smash Bros. Ultimate is the pinnacle of Nintendo's long line of fighting games that bring together characters and levels from many titles. Mainly the game features Fire Emblem heroes, but non-Nintendo stars such as Cloud from Final Fantasy or Pac-Man are also included.
► Super Smash Bros. Ultimate is a fighting game developed by Bandai Namco and published by Nintendo for Nintendo Switch, the video game was released on 07/12/2018
Super Smash Bros. Ultimate is a game to own at all costs: we decided to evaluate it with a 94%, if you are interested in learning more you can read the Super Smash Bros. Ultimate Review by Steven Carollo.