Table tennis, also known as table tennis, is a very popular sport (declared national in China) that can be practiced both in real life and virtually. To do this, you just need a mobile device and try these 7 free and extremely addicting ping pong games per Android.
There are a large number of games about this sport in the Google Play Store, so we present you the seven best you should try if you love table tennis. Also, they can be installed on your Android device for free.
Below you can see the Free Ping Pong games for android and iOS also suitable for adults and children. Likewise, some of these games are classic and others have multiplayer online options.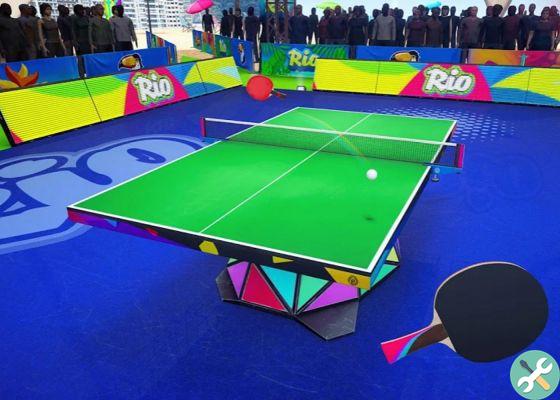 The best free ping pong games for android.
If you are a fan of video games, don't hesitate to check out the best Viking games for mobile phones o 3 more surreal games that you can play on your mobile. Here are 7 free and extremely addicting Ping Pong games.
Ping Pong Touch
Table Tennis Touch is one of the most popular mobile ping pong games. A free title that offers high-level graphics, realistic physics, intuitive sliders, realistic game mechanics and various game modes. In addition, it offers a career mode, fun mini-games, a multiplayer mode and a wide variety of customization.
I'm the king of ping pong
I'm ping pong king is a fun Ping Pong game for mobile that stands out for its minimalist graphics. The goal of this title is beat 16 rivals from around the world to win the crown, and its mechanics are really simple, as you just need to press on the right or left of the screen to control the character.
Master of ping pong
Ping Pong Masters is another free Ping Pong game that you absolutely must try. A title where players have to challenge the best table tennis rivals to become the world champion. For this it offers more than 90 levels, tournaments, more than 40 unique rackets, realistic environments, achievements and different game modes, as well as intuitive controls, among others.
Ping pong world tour
Table Tennis World Tour is another game you must try if you like this sport. The user has to choose the country he wants to represent to start a trip to become the best table tennis player in the world. A title that maintains the same rules as real-life Ping Pong and offers tactile control, realistic physics and a world championship to become the ruler of the sport.
Table tennis champion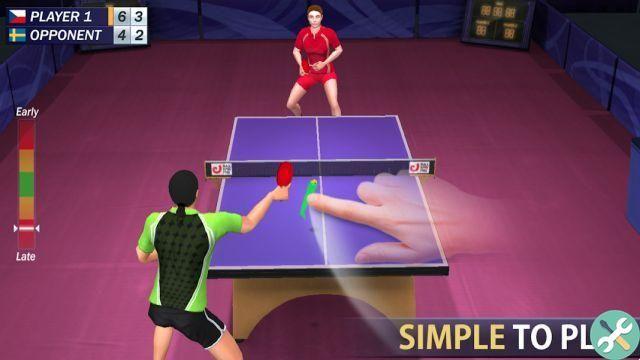 Ping Pong Champion, one of the most interesting free Ping Pong games.
The table tennis champion stands out for offering easy and precise controls, realistic physics, good 3D graphics and challenging opponents. It is one of best Ping Pong games for android, thanks in part to its variety of minigames, its career mode, its over 50 different scenarios and its fast-paced gameplay.
Ping Pong 3D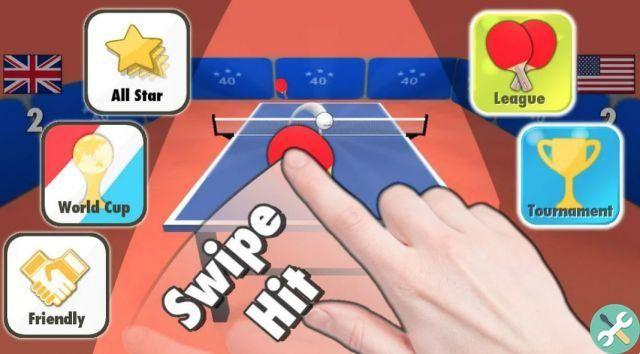 Table Tennis 3D is another Ping Pong game that you absolutely must try.
3D table tennis is another popular title of this genre that also stands out for offering good 3D graphics, realistic physics and tough rivals. In addition, it offers an international championship with which to compete against other players, high-level tournaments and a full career mode.
ping pong fury
Ping pong fury is a title that will be officially released for Android devices shortly, and it currently is in pre-registration. An online multiplayer Ping Pong game in which users face real rivals from all over the world to become a legend of the sport and which stands out for having simple and intuitive controls, as well as fast and fun games.