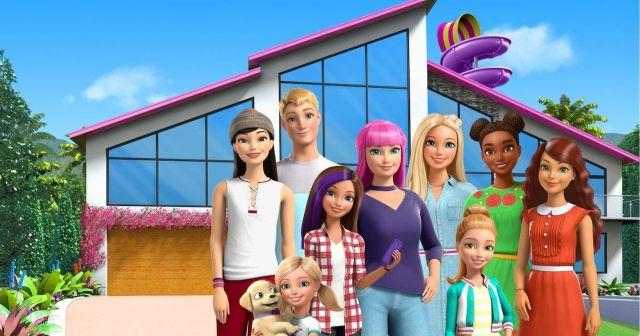 ---
We have already said on more than one occasion that on our smartphones there are video games of all kinds and for all tastes. Although many of us prefer RPGs like Final Fantasy or racing, adventure or platforming games, you know that in this life there must be everything.
Why do we say this? Because video games are not just something for teens and adults, but even younger children can enjoy themselves. For all this, if you want your sons and daughters to have fun with their smartphone, download these totally free Barbie games, one of the most loved characters by millions of boys and girls around the world and who has several really fun titles.
The best Barbie games for Android
Fashionable Barbie wardrobe
Barbie Dreamhouse Adventures
Barbie Magical Fashion – Dress Up
Barbie explorer
Fashionable Barbie wardrobe
If, like Barbie, one of your children's favorite hobbies is fashion, Barbie Fashion Closet is the perfect game for them. With this free title for Android, we can dress Barbie and her friends from head to toe, creating different looks and choosing makeup and hairstyle.
To do this you just have to choose a character (Nikki, Rene, Teresa, Barbie, many others available) and give free rein to our imagination. Once we have created the perfect look, we can photograph it, save it in our personal album and share it with all our friends.
Barbie Dreamhouse Adventures
In addition to being able to create amazing looks with the previous application, if we download Barbie Dreamhouse Adventures we can create the perfect house for Barbie. It is a game in which we will draw the house of our dreams, its rooms, the kitchen, the bathrooms, the colors of the walls and the decoration.
All so that Barbie, Ken and their friends can not only live, but also enjoy their daily adventures and even organize pool parties. The game is completely free although it offers a monthly subscription to add new items. Fortunately, this subscription is completely optional and can be canceled at any time.
Barbie Magical Fashion – Dress Up
If, on the other hand, your children like the "magical fashion" with which they can transform their favorite characters into princesses, mermaids, fairies or real heroines, this will be their favorite game.
The game, by the way, completely free offers our children (or even ourselves there is nothing to be ashamed of) the following possibilities:
Draw hairstyles various and with color reflections
Metti a fantastic trick from fairy tales
Decora the tiaras of our favorite characters with sparkling gems
Customize princess dresses and shoes
Add magical elements such as mermaid tails, fairy wings ... and even make unicorns!
Receive fantastic surprise gifts
Barbie explorer
But beware, because Barbie, in addition to being a lover of fashion, shopping and makeup, is also an expert explorer and adventurous like Lara Croft, as we can see if we download this game called Barbie Explorer on our android device.
With this fun free game, we can accompany Barbie on adventures around the world while we learn curiosities about the places she travels and the animals that live there. The best thing about the game is that it uses Augmented Reality so that we can enjoy these journeys in 3D.