In honor of Wonder Woman's 2th anniversary, Warner Bros. Games and NetherRealm Studios will introduce tomorrow in Injustice XNUMX Mobile "Wonder Woman Classica", A brand new Gold fighter based on the first paper appearances of the legendary super heroine. The release of Wonder Woman Classic comes just before Wonder Woman Day October 21, the planetary festival where fans from all over the world can enjoy special content and releases to commemorate the story of this character. Among the events will be the entry of Wonder Woman into the Hall of Fame of the characters of the Comic-Con Museum.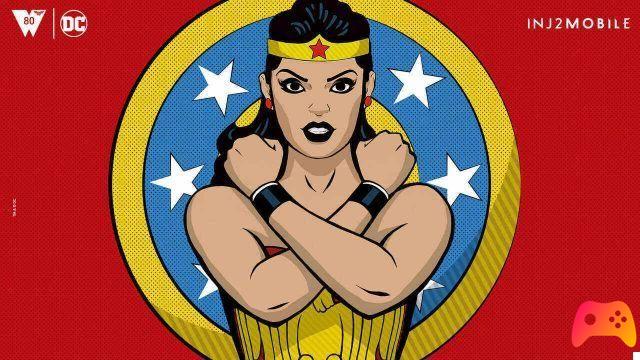 Wonder Woman Classic comes to Injustice 2 Mobile with its original features, but also with a modern twist that shows its current place in the universe. As the driving force of the Classic team and the primary damage dealer, Wonder Woman Classic offers additional critical damage to all of her teammates and an additional critical chance to classic teammates against blinded opponents. She is also equipped with strong support skills, which empower other Wonder Women and other Classic superheroes and increase their chances of obtaining rare and epic talents.
Early access to Wonder Woman Classic will only be available throughInjustice Pass, a new feature launched in beta mode that will allow you to earn in-game rewards by completing levels of objectives each week.