The Canadian full-back of Bayern Munich "breaks" the association with the competition and becomes part of the Electronic Arts family.
The virtual battle between FIFA 22 and eFootball 2022 (the now ex pes), as for decades now, has already begun, albeit not on the "field".
With the titles still "stuck in the pits", awaiting the official launch scheduled for respectively October 1st and September 30th, to make the news are the news of the "market" that is those relating to the acquisition, but also to the sale, of elements such as licenses, exclusive partnerships and much more.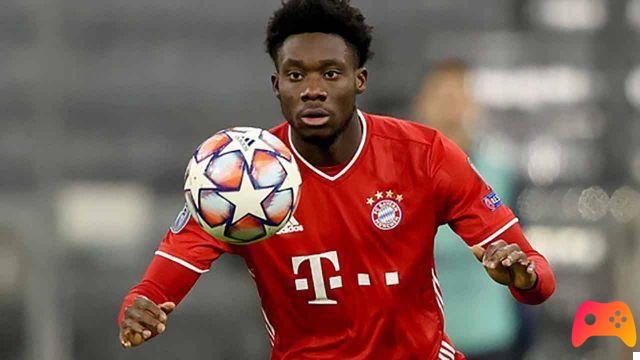 In the last few hours, with the situation relating to the Italian Serie A still shrouded in mystery, it was Electronic Arts that made the news, which recorded an important market hit in terms of official and exclusive partnerships. With an official statement coming directly from the player's Twitter account, the Canadian company announced that it has a new ambassador for its FIFA 22: Alphonso Davies.
Officially joining the @EASPORTSFIFA family as a global ambassador!! Can't wait to get my hands on #FIFA22. My FUT team is gonna be HOT this year? ?? #AD19⚡️ pic.twitter.com/FMHaoDKbWs
— Alphonso Davies (@AlphonsoDavies) September 6, 2021
The acrobatic Canadian full-back of Bayern thus becomes one of the new faces of the football iteration made in Vancouver, but until last year he was one of the main faces of the fù PES. It is therefore a "transfer" very important with the player who has already made it known that his FUT team this year will be "Amazing!".
What do you think about this market hit? Let us know in the comments!
► FIFA 21 is a Sport-type game developed by Electronic Arts and published by EA Sports for Xbox One, PlayStation 5, Xbox Series X, PlayStation 4 and PC, the video game was released on 09/10/2020
Version for PlayStation 5 from 03/12/2020
Version for Xbox Series X from 03/12/2020
FIFA 21 is a beautiful game that cannot be missing from your collection: we have decided to evaluate it with a 80%, if you are interested in learning more you can read the FIFA 21 Review