The popularity of Genshin Impact has increased considerably since its recent release in 2020. Which is not surprising when you consider the amazing game features and the story that is told throughout the game.
Also, the fact that it is available for mobile devices and computers it just adds millions of users who sign up for Genshin Impact to live an active life within this fun action RPG.
With that in mind, we will show you the steps you need to follow so that you can learn quickly create an account and sign up for Genshin Impact.
What is Genshin's impact?
I type games ARPGs have become one of the most popular of the last generation, as they offer a combat system that captures users attracted to this type of game. This is the case of the game Genshin Impact, one of the most popular action role-playing video games since its release on September 28, 2020.
The game mode is simple, as the user creates a character that will travel through the different scenarios of the game exploring the unknown and facing various dangers. Additionally, each character has two abilities that are based on controlling seven different elements that exist within the game.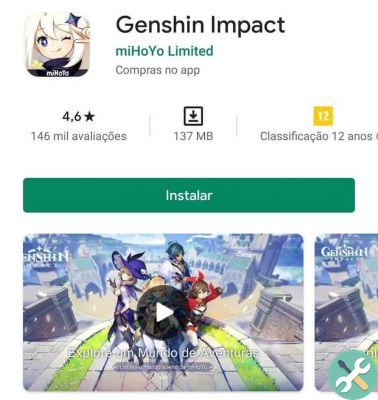 On the other hand, Genshin Impact is also known to allow it development of different levels of play through the mode of cooperation between users, or the multiplayer mode available.
In this way, Genshin Impact establishes itself as one of the best options in terms of action and adventure games for Android and PC, since they have been released versions for each of these devices.
Does Genshin Impact have a cost to download and play?
It `s important to note that Genshin Impact has no download costs , you can enjoy the game for free. Only if you want to unlock new characters or get the game's "battle pass" will you have to do some microtransactions.
Where can I register and download the game?
In order to play Genshin Impact, after installing it on your computer, it will ask you to be previously registered, for this you must access the official page of the game .
From the PC
Once you have downloaded the Genshin Impact game to your computer or PC, you will notice that to start playing, you need to register or create an account on the Mihoyo platform, which is the Genshin Impact server.
To do this, you have three options when joining the Genshin Impact game, then you can link your Facebook account ID, Twitter account or create a user in Genshin Impact by entering your details on the Mihoyo server. We recommend that you participate via the user creation option, as it is the safest and there is less risk of hacking.
So, you have to select the "Register now" option from the main page or from the game itself, then you have to enter your email and password, you have to confirm the verification code from your email and finally you just have to accept the terms of the game and that's it ..
Now you will have to enter your username, which will be the login nickname to your account, later you can enter your nickname in the game, we recommend that you connect your email to the game for more security and your mobile number.
Now if you want it to be even faster, you can only connect your Facebook or Google account and the data will fill up automatically and you can log in with your chosen account, that is, even so we continue to advise you to connect an email for your added security.
your playstation
If you have downloaded this RPG for PS4, all you need to do to register is go to the pre-registration page of Genshin impact PS4 , create your account and that's it. You can now start the game on the console.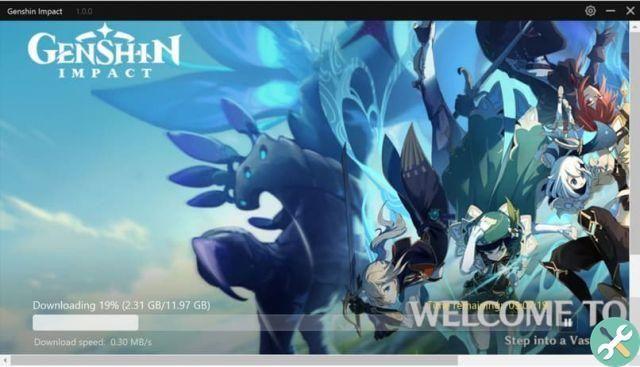 From a cellphone
Genshin Impact is one of the high-end PC games that you can play on your Android or iOS mobile device. So you can get it in the mobile application store corresponding according to the mobile device you have.
Once you have Genshin Impact installed on your phone, you will notice that in the same way that you need to register on a computer, you must also perform this procedure from your mobile device. Likewise, the registration process is identical and you can unirti a Genshin Impact from your Facebook, Twitter, Google or by creating a user on the gaming platform.
In this way, if you want to quickly register for Genshin Impact from your mobile phone, the best option is to join the platform and select the 'Create user' option with Google to skip the verification step. This way, you only need to enter an appropriate username and password that meets the server's requirements.
Finally, after accepting the Genshin Impact game terms and conditions, a «Welcome to the game» notice will appear indicating that you have successfully registered for Genshin Impact.
Can i play with friends from different platforms?
Yup, you can play with your friends no matter which platform they are connected from , if you play on your computer and your friends on their PS4 or their Android. To be able to enter a game together, you will only need the player's UID, that is, the ID that the game can identify the user, this data is just below the image of our avatar, which we can see in the menu.