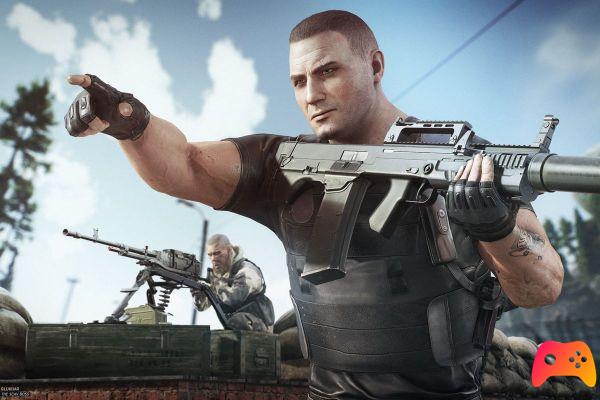 One of the many thoughts that comes to mind looking at the varied amount of objects in Escape from Tarkov "but how many different ammo are there in this game?". No problem dear players: here we will go and see what are the best ammunition belonging to the 9x18mm caliber. Such ammunition is used by weapons PP-9 "Klin", PP-91-01 "Kedr-B", PP-91 "Kedr", APB, APS, PB, PM (t), PM.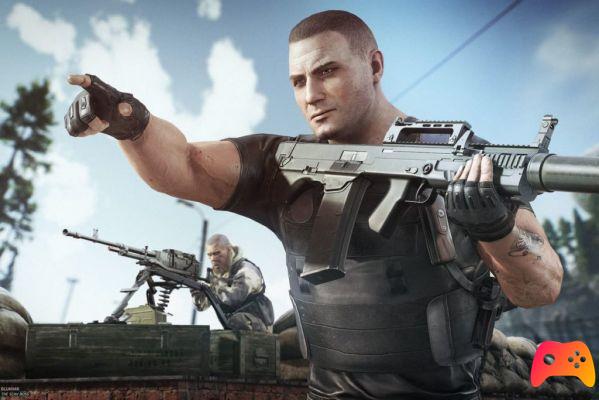 9x18mm PM PBM. They deal 40 damage and have 28 penetration power.
9x19mm PM PMM. They deal 58 damage and have 24 penetration power.
9x19mm PM 9 BZT gzh. They deal 53 damage and have 18 penetration power.
In the list above we have shown you the main and most important characteristics of the ammunition in question. In the following image you can instead see more specific details regarding all types of ammunition of the 9x18mm caliber.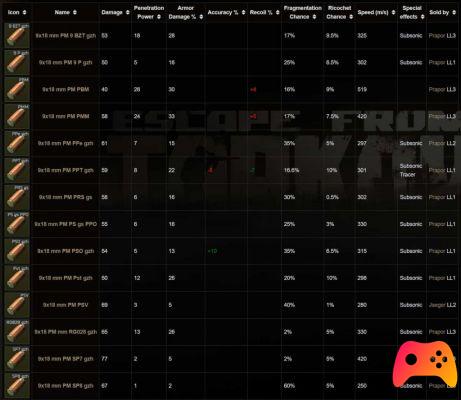 It's not about super powerful ammunition, but about having to choose the best are the 9x18mm PM PBMs.
Currently it is possible to go raid only on PC, buying the title from the official Battlestate Games store.
► Escape from Tarkov is a Shooter-RPG-Simulation-Tactical game developed and published by Battlestate Games for PC, the video game was released on 04/08/2016