The new microphone from ROCCAT with AIMO lighting has been shown in the last few hours
ROCCAT, one of the most famous international brands in the tech sector, has presented its brand new in the last few hours Torch, a professional microphone; it is a product designed specifically for gamers, streamers and those who want to try their hand at creating content.
We are talking about a double condenser microphone, a 24-bit audio quality with a sampling capable of up to 48kHz, an integrated pop filter and a Mic Monitoring without latency, all combined with a 3,5 mm jack for monitoring. , precisely. It is a peripheral capable of constantly ensuring excellent quality sound, with a decidedly elegant design, which can be installed on a large slice of shock mount, rods and accessories dedicated to its positioning.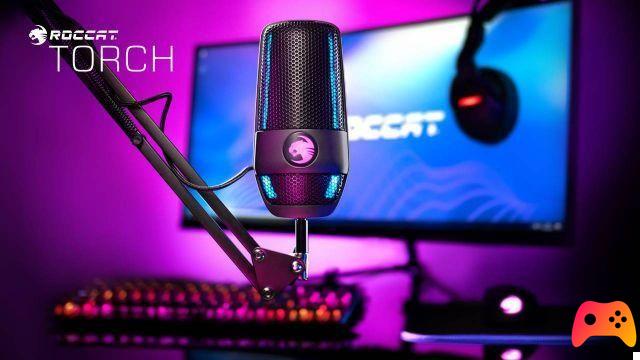 Torch is also equipped with AIMO RGB lighting, and the sections that can light up change color according to the settings applied to the microphone. It will in fact be possible to choose between three settings, namely Cardioid, designed for gaming and streaming, stereo, designed for voice and instruments, ending with Whisper, to capture whispered voices and tones.
Speed ​​and versatility are the strong points of the aforementioned microphone, which guarantee easy control of the device, including its muting, in an immediate manner.
René Korte, the founder of ROCCAT and General Manager for PC devices of Turtle Beach he then stated:
The incredible look of the Torch, pro-level performance and a super-attractive price point make it perfect for growing with you as you pursue your passions for streaming and content creations. Gamers watch their favorite streamers and are inspired to create content themselves, and a studio microphone is no longer a luxury, it's a must-have accessory. We are excited to enter a new category of PC peripherals with the Torch, and to provide another high-performance accessory that adds to our desktop ecosystem.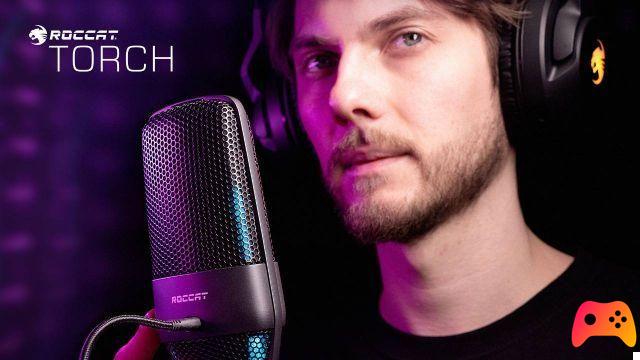 We conclude with the price of the new Torch's ROCCAT: the microphone will be sold at a recommended price of 99,99€, and will be available for purchase starting August 15, 2021.