The new ultra-light headphones are now available.
The accessories brand PC di Turtle Beach Roccat has recently announced the arrival on the market of Roccat Syn Pro Air, the new premium level headphones with immersive 3D audio, wireless connectivity and ultra-light design.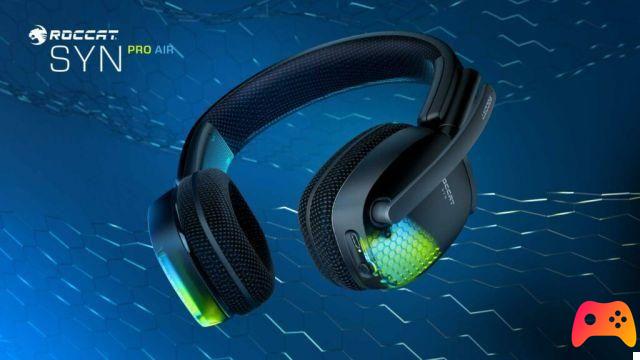 The strength of the Syn Pro Air headphones will lie, first of all, in the Bionic Shell design: the new arrivals offer a sturdy but lightweight structure, perfect even for longer gaming sessions, thanks to the presence of soft memory-foam pads. ProSpecs glasses-friendly, designed to better support even players with glasses. The perfect-fit headband will ensure maximum comfort, while the combination of intuitive on-ear audio controls, foldable ear cups and detachable TruSpeak flip-to-mute microphone will ensure maximum versatility.
Headphones Roccat Syn Pro Air they will also provide each player with a real competitive advantage, thanks to their ability to generate 7.1 surround sound and 3D audio, chosen to introduce a third dimension in the soundscape and make the perception of sounds from top to bottom more immediate. The combination of Turtle Beach's 50mm Nanoclear Drivers and Superhuman Hearing sound setting will also enhance critical game sounds such as footsteps!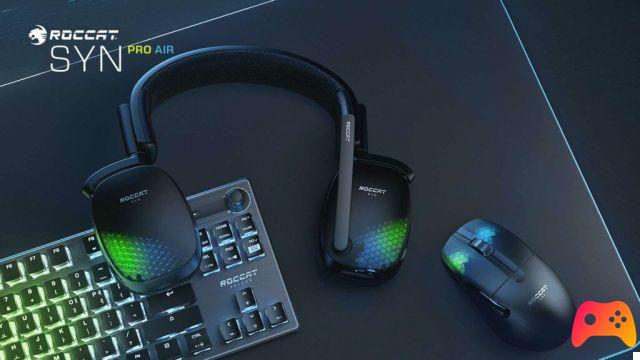 The new headphones will also have the task of maintaining excellent performance in a lightweight structure, through the integration of all the qualities of the technologies signed by the brand. Among the latter will be, first of all, the NEON software suite, perfect for better managing the entire ecosystem of products signed by the company and lighting. Alongside it will be the Stellar Wireless, designed to guarantee an exceptional wireless connection through the continuous management of the signal strength of the headphones and battery consumption: only 15 minutes of USB-C charging will be enough to have 5 hours of autonomy available!
Wireless headphones Roccat Syn Pro Air are currently available worldwide and on the company's official website at the price of $ 149,99 (about 126 euros).