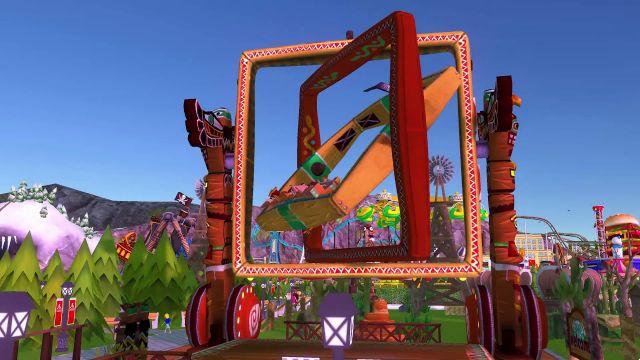 ---
We all love going to amusement parks. Both children and adults enjoy the interior thanks to the number of attractions and shows available. However, the roller coasters, the main attractions of these parks, they are not something that amuses everyone neither for the speed with which they go, nor for the height they reach.
Now, the roller coaster of these Android games is not scary. Thanks to these apps we will be able to build our amusement park, customizing it to our complete liking. An amusement park for children or one with the largest roller coaster in the world? The choice is ours alone.
RollerCoaster Tycoon Touch
The number one amusement park game on Android. We can build, customize and share our creations in 3D and contains more than 250 rides including roller coasters, restaurants, shops, and more. The park of our dreams at your fingertips.
Thrill Rush theme park
Thrill Rush Theme Park is a different game. Instead of building and managing our own theme park, what we will find in this game is roller coaster rides. That's right, you read that right. More than 40 different "car" models, 25 costumes, various worlds await us, all with the aim of becoming the number one driver.
2048 Tycoon: World Theme Park
If, in addition to looking for a good amusement park management game, you are looking for a good puzzle game, 2048 Tycoon: World Theme Park is your best choice. It's all about collecting attractions, attracting audiences and moving blocks to get higher scores and get new and better attractions. No time limits, no life and no need for Wi-Fi or Internet.
Idle Theme Park Tycoon - Theme park game
Another game in which we will manage our amusement park. Our goal is to manage the funniest theme park in the world, starting small and working hard to make it bigger with new attractions like roller coasters, ferris wheels or the house of terror. We can even hire security guards so that no one enters without paying!