During the WitcherCon we returned to talk about the series starring Henry Cavill.
On the occasion of the Witchercon, Netflix announced the release date of the second season of The Witcher. Waiting to find out how the series starring Henry Cavill will continue, the first official trailer has been released.
The first sequences anticipate Yennifer's return and a visit to Kaer Morhen Castle. Season 2 of The Witcher will be available on the digital subscription service from December 17, 2021. Filming ended about last April, after a long period of continuous breaks due especially to the health emergency. Months in advance, Netflix has also unveiled the titles of all the episodes of the new season (excluding the finale):
Episodio 1 – A Grain of Truth
Episodio 2 – Kaer Morhen
Episodio 3 – What Is Lost
Episodio 4 – Redanian Intelligence
Episodio 5- Turn Your Back
Episodio 6 – Dear Friend
Episode 7 - Voleth Meir
Episode 8 - [CENSORED]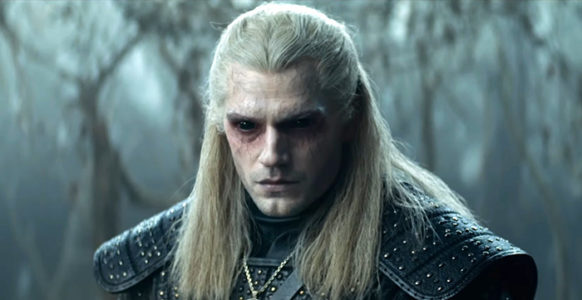 The event entirely dedicated to the universe of the franchise was full of news on all fronts. On the one hand, the videogame one, there was room to talk about the next-gen version of The Witcher 3. On the other, an anime was presented soon. In the Netflix live action series, Henry Cavill plays the monster hunter Geralt of Rivia, while Anya Chalotra plays the sorceress Yennefer of Vengerberg and Freya Allan plays the young princess Cirilla "Ciri". Among the new arrivals of The Witcher season 2 we will find Yasen Atour as Coen, Agnes Born as Vereena, Paul Bullion as Lambert and many others.
► The Witcher 3: Wild Hunt is an RPG-Action-Adventure game developed by CD Projekt RED and published by Bandai Namco for PC, PlayStation 4, Xbox One and Nintendo Switch, the video game was released on 19/05/2015
The Witcher 3: Wild Hunt is not a game worth buying: we decided to rate it with a %, if you are interested in learning more you can read the Review of The Witcher 3: Wild Hunt