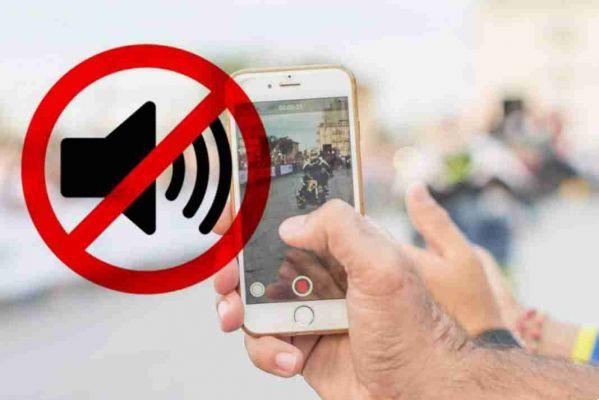 App to remove audio from video. Download the best apps to mute audio from videos recorded on your Android or iOS device.
Have you recorded a video on your Androd smartphone or iPhone or on your tablet or iPad but did you notice any background voices and noises that you would like to remove by eliminating the audio?
No problem now we will show you the best ones app to remove audio from video available on Play Store and Apple Store.
App to remove audio from video
Here are the best apps to remove audio from video in our opinion to use on Android and iOS and their use to silence the audio.
PowerDirector – Editor Video
CyberLink now brings the best of award-winning PowerDirector from PC to Android phones and tablets! The most powerful consumer video editing software on the market, PowerDirector, allows you to create great captivating videos wherever you are. Import and edit movies, add effects and titles, and export HD video quality directly to Facebook and YouTube.
Thanks to PowerDirector's easy-to-use timeline interface, you can quickly create professional videos, full of effects, with just a few simple taps of your fingers. Select and import multiple videos by dragging them into PowerDirector, and cut, trim and add effects to your liking via the timeline, faster than ever.
With PowerDirector for Android you can:
★ Take advantage of a professional timeline workspace
★ Drag and drop content and effects for fast, simple and accurate editing
★ Support for slow / fast video with 120 / 240fps shooting
★ Reverse the playback direction of video clips
★ Add photos and audio tracks to your videos
★ Select from over 35 effects to add to your videos
★ Add one of over 60 transition effects to your movies
★ Save your projects to continue editing later
★ Export your creations in stunning HD and Full HD / 4K * quality
★ Create more effective and engaging video clips with Picture-in-Picture (PiP) video overlays **
★ Publish your creations directly to Facebook or YouTube *** as soon as you're done editing
★ Access your saved projects quickly, as soon as you launch the App
How to remove audio from video on Android with PowerDirector
click on "Create new"
select the video file
now look for the music note symbol and adjust the audio until it is completely removed
save your changes and here is your video without audio
Download now on Android
iMovie
With its streamlined design and intuitive Multi-Touch gestures, iMovie lets you enjoy your videos and tell stories like never before. Browse your video library, share your favorite moments, create beautiful movies and watch them on all your devices in iMovie Theater. And with the iMovie extension, making every video more memorable is fast and fun, right from the Photos app.
Browse and share your videos
• Watch all your movies in the full screen video browser.
• Quickly share a clip or part of it.
• Mark your favorite moments to find them more easily.
Create movie trailers
• Choose from 14 trailer templates: they have beautiful graphics and original soundtracks written by world-renowned composers.
• Customize the production company logo and add cast names.
• Select videos and photos to include in the trailer with animated drag and drop zones.
• Record videos for your trailer directly into iMovie.
Create beautiful movies
• Use 3D Touch on iPhone 6s to start a new project from the Home screen or to browse a movie from the Project browser.
• Choose from eight unique themes - have matching opening titles, transitions and music.
• Give your movie a perfect look thanks to 10 video filters created by Apple.
• Enhance your movie with slow motion, fast forward, picture-in-picture and split screen effects *.
• Compose your soundtrack using built-in music and sound effects, songs from your music library and your own voice.
• Connect a keyboard and use simple shortcuts to quickly edit movies.
How to remove audio video on iPhone with iMovie
select your video
click on the arrow symbol and then on "Create movie"
click on the video preview and then on the speaker symbol so you can adjust the volume until it is completely removed
save your video and you will have it without audio
Scarica ora su iPhone e iPad