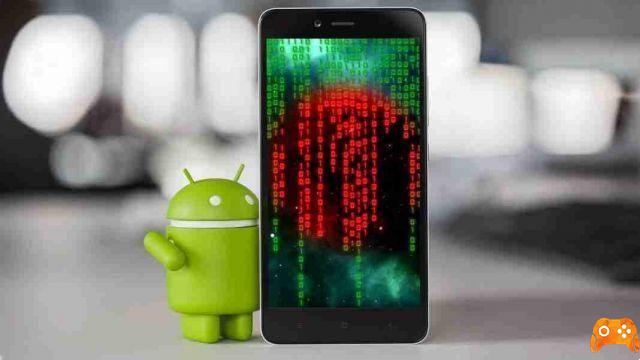 Looking for some free security apps to protect your Android phone? Here are our picks of the best free antivirus apps.
Smartphones are highly personal devices that hold a lot of your private data. So of course, steps need to be taken to make these devices safe and secure.
Antivirus apps are your first line of defense against hacking and virus attacks. However, these apps are usually paid or lite versions of the paid version. And, unfortunately, free apps don't always work as promised.
Best free antivirus apps for Android
So, here are some handpicked antivirus apps that are free and quite effective.
Free Bitdefender Antivirus
Bitdefender Antivirus Free is a fast, lightweight and powerful antivirus app that protects your phone using cloud scanning technology without slowing down your device.
It automatically scans all new apps you download and detects a high percentage of malware. This app keeps running in the background and helps to perform scans without interfering with the normal functioning of the mobile.
The on-app malware scanner checks all installed apps and automatically repairs all risks. The best part about Bitdefender Antivirus Free is that it is completely secure and requires permissions at every step saving you from any setbacks.
Download: Free Bitdefender Antivirus.
Sophos
Sophos is a leading malware protection app that protects your phone from virus threats. This app consistently achieved an impressive protection rate in AV tests compared to the rest of the best Android security tools.
Sophos offers all its features free of charge with no ads and without affecting the performance and battery of your device.
It offers malware protection, web filtering and link checking and automatically blocks malicious content. In addition, this app offers high protection for your passwords, provides security recommendations and performs security checks for QR codes.
Sophos requires permission to monitor incoming data and to detect and block threats. Another useful feature of this app is its Wi-Fi security which intercepts new Wi-Fi connections on your phone and performs security checks in the background.
Download: Sophos Intercept X
Mobile antivirus
The Mobile Antivirus app provides professional-quality, in-depth scans. It has a simple interface and a light but powerful antivirus engine that protects your phone. It also offers the option to clean up the phone memory and also features a powerful junk email cleaner.
One of the most common types of viruses is the Trojan horse, especially for those who install apps outside the Play Store. It can affect Android devices and is difficult to remove. Mobile Antivirus detects and removes this type of virus with its robust cleaning system.
It also offers real-time protection by providing a secure firewall to detect the latest threats and remove malware, adware, and viruses.
Download: Antivirus Mobile.
Antivirus
The Antivirus app promises complete protection against malware, Trojans and other viruses. It is quick to detect risks, viruses, spyware and unsecured apps that can cause potential harm by stealing your personal information.
The app has a real-time protection feature that helps keep your Android phone safe at all times. It warns you in case you install a malicious app and offers you to remove and block the app. This antivirus app protects your privacy by locking your apps with a PIN lock, pattern and fingerprint.
The Antivirus app also works as a device cleaner app that frees up memory and optimizes your phone, although not all of these features can actually help.
In addition, this app also monitors the temperature of the device and alerts you if the device overheats.
Download: Anti-virus.
Traced Mobile Security
Traced Mobile Security gives you malware detection, phishing protection, and an app privacy scanner. This app needs no tracking to crawl and is ad-free. Plus, it keeps your private and business data safe.
The app provides complete phone security by detecting malicious apps, unsecured Wi-Fi networks, phishing links, vulnerable software, and any problems with the device configuration.
Traced has the function of detecting stalker ware, spyware and any other apps that could compromise your security without your knowledge.
Download: Traced Mobile Security
Security antivirus
Security Antivirus helps you stay safe and protects your privacy by alerting you to suspicions and removing viruses, spyware and trojans. Scan mobile security, Wi-Fi security, and browser security to detect any invasion.
This app has the added function of protecting your private data, including bank account information and photos, while keeping your device safe and secure. Provides both local antivirus security and cloud security support.
The app has additional features for cleaning the device and will delete junk files, residual files, unused apps and caches.
Download: Security antivirus
Smart Security
Smart Security is another useful antivirus app for Android devices that provides mobile protection and phone cleaning. Its defender scans and detects various viruses on your Android device and constantly monitors phone vulnerabilities and potential threats even when the app is closed.
The app offers a mobile boost feature that cleans the junk files, cache and other unwanted stuff on your phone. Its CPU cooler helps remove any apps, activities or processes that might be hogging your phone.
Download: Smart Security.
Conclusion
Although smartphones have become quite secure lately, there is still a risk of being affected by malware and spyware. Many apps and web pages come with malicious content that can harm your device and impair its performance.
The antivirus apps mentioned above reduce these risks and increase the speed of your device. And by constantly monitoring your phone, these apps reduce the chances of security breaches and / or getting infected with malware.
However, no matter how good an antivirus app is, it's always good to stay away from all unknown websites and apps and never open a link unless you're sure it's completely safe. This precaution will save your device from all kinds of threats.