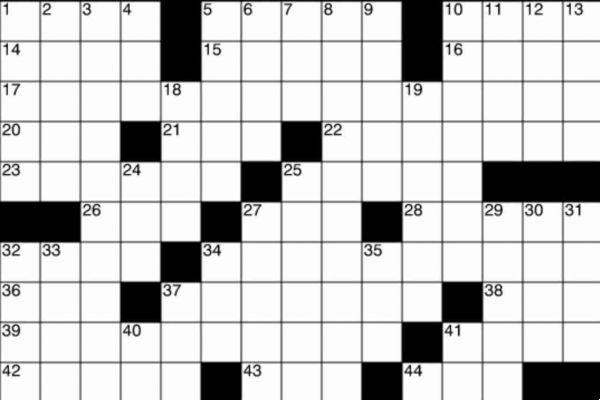 Crossword App: Play the best crossword puzzles on smartphones and tablets now. Have fun finishing your crossword puzzle.
If your passion is crosswords and you don't want to go to the newsstand to buy the puzzle week, you can install these crossword games available for your smartphone and tablet.
Now we are going to list you the best crossword puzzle apps to do on your Android mobile device and start having fun.
Crossword games for Android
Crucintarsi (Crossword)
Crucintarsi (Crosswords) is a popular word game similar to crosswords (or crosswords).
Crossword puzzles are a variation of common crossword puzzles in which words are given, rather than clues.
Features:
- Multiple levels, from beginner to expert
- 2 new puzzles every day
- Several languages ​​available
Download now on Android
Free Spanish crosswords
Puzzle Games: Free Spanish Crosswords, Medium-High Level
Spanish Crosswords (Crosswords) for Android, is a puzzle game that offers the possibility to play and have fun with the classic crosswords.
Crosswords are available in three different sizes:
The total schemes available are 280:
- 90 crosswords of size 9 × 9
- 70 crosswords of size 11 × 11
- 60 crosswords of size 13 × 13
- 60 crosswords of size 15 × 15
- 12 Crosswords without pattern
The definitions of the crosswords are of medium / high difficulty.
The solution is always available and also a button to verify the
correctness of the definitions entered.
It is also possible to enable advanced help to show a single letter or a whole word.
A PRO version of the crosswords is also available, with many more patterns and without any advertisements.
Forward the pro version of the crossword game allows you to download new patterns that will be created from time to time.
Download now on Android
Free Spanish Crossword 2017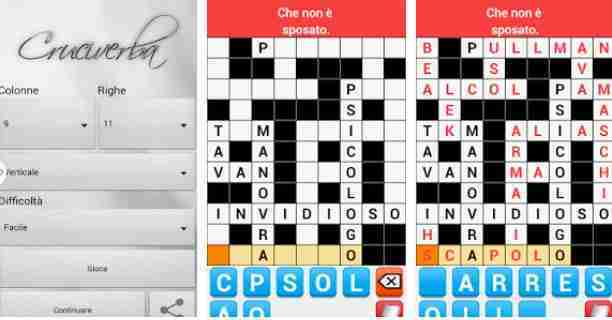 The game takes place on a square or rectangular grid of black and white squares. The black boxes - arranged according to a regular geometry - represent the interruptions between the words that fill the white boxes, one letter per box.
The words are written in the white boxes both horizontally (from left to right) and vertically (from top to bottom), starting from the numbered boxes located on the edges and in the corners created by the black boxes. The words inserted, which are suggested by specific definitions, must respect the intersections that are reciprocally created in the scheme between horizontal words and vertical words.
A crossword puzzle is solved when all white boxes have been filled in and all words match the given definitions.
In Spain, the first known crossword puzzle was created by Giuseppe Airoldi and published in "Il Secolo Illustrato della Domenica" in 1890. "
Download now on Android
Encrypted Crossword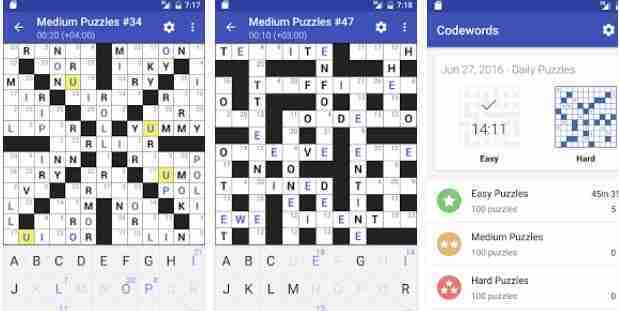 Encrypted Crosswords is an application for playing code words, a popular word game similar to crosswords (or crosswords).
Code words are similar to crosswords, but instead of clues, each letter has been replaced by a number from 1 to 26. Your goal is to find out which letter each number represents.
Features:
- Multiple levels, from beginner to expert
- 2 new puzzles every day
- Several languages ​​available
Download now on Android