App to create videos with photos and background music. Are you looking for an app for your smartphone to create videos from photos here are the best.
Do you have photos of a holiday, your birthday, wedding or any other occasion and would like to create a video with them also putting a background music?
Here are the best app to create video with photos on Android and iOS
App to create videos with iPhone and Android photos
Magisto (Android/iOS)
Magisto helps transform life's moments into unforgettable minifilms — special effects and music are integrated — with just one click.
Choose a soundtrack, give your movie a title and the Magisto movie maker will automatically create your movie. You don't need to be a director, nor do you need to have experience in video editing.
Download now for Android and iOS
Clips (iOS)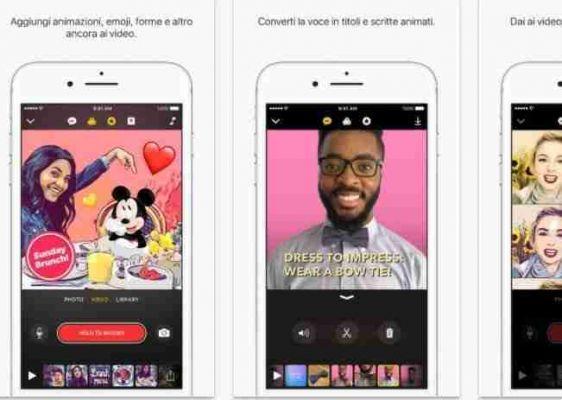 lips is the new app that allows you to make fun videos to share with friends, family or the rest of the world. With just a few taps, you can create and send video messages, tell stories and make them unique by inserting text with animations, graphics, emojis, music and much more.
Creating videos has never been easier
• The Clips app allows you to create videos in real time without time scroll bars, tracks or complicated editing tools.
• Record a video, take photos or add items already on your library.
• Easily mute audio, adjust clip duration and rearrange their order.
• The Clips app is perfect for use on iPhone, iPad and iPod touch.
Clips for free from the iOS App Store
inShot (Android/iOS)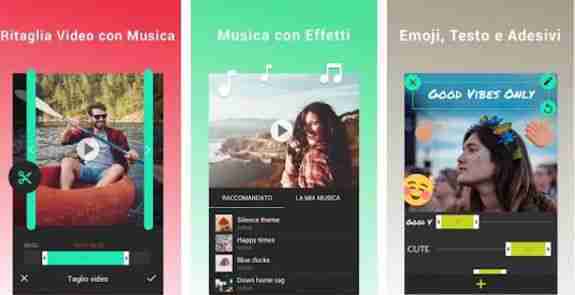 Very simple app to use, just upload your photos with the appropriate button change duration, put effects and much more and give vent to your imagination for creating videos from photos on your smartphone or tablet.
Download now for Android and iOS