Bandai Namco has made it official that from11nd June players from all over the world will be able to dive into the backstory of Trunks thanks to the arrival of the third DLC of Dragon Ball Z: Kakarot titled "Trunks the Warrior of Hope".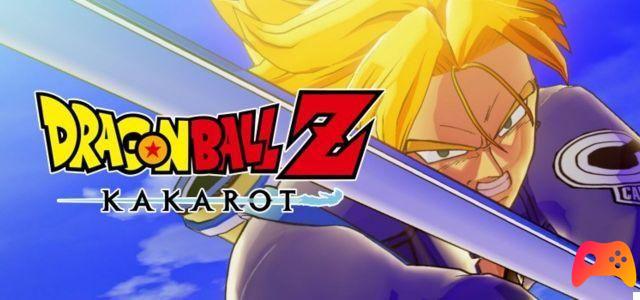 This additional content tells the story of an alternate world where Goku has disappeared due to his heart disease and many of the defenders of the earth have been defeated by the cyborgs. In this world of fear and chaos, Trunks may be the last real hope.
"Trunks the Warrior of Hope" will be available for purchase and will be available via the Season Pass from 11 June.
► Dragon Ball Z: Kakarot is an Adventure-RPG-Action game developed by Bandai Namco CyberConnect2 and published by Bandai Namco for PC, PlayStation 4, Xbox One and Nintendo Switch, the video game was released on 16/01/2020 The version for PC came out on 17/01/2020 The version for Nintendo Switch came out on 24/09/2021 The version for PlayStation 4 came out on 17/01/2020 The version for Xbox One came out on 17/01/2020
Dragon Ball Z: Kakarot is a beautiful game that cannot be missing from your collection: we have decided to evaluate it with a 85%, if you are interested in learning more you can read the Dragon Ball Z: Kakarot review