Ready for a weekend with Far Cry 5?
With Far Cry 6 at the gates, next exit October 7, 2021, Ubisoft has made Far Cry 5 available for free on all platforms. For the entire weekend all players PlayStation, Xbox, PC, they can download Far Cry 5 at no additional cost and experience the story of the insane Joseph Seed firsthand.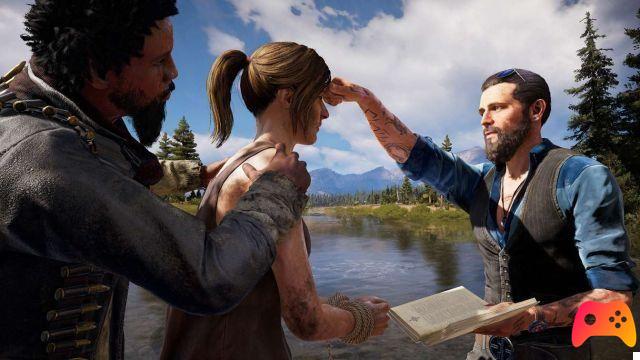 Starting from 15.00 pm on August 5th to 22.00 pm on August 9th, you can download and play the latest Ubisoft adventure for free. The confirmation of this initiative came from Ubisoft through the social profile dedicated to the saga.
At the moment the PC version is already available for pre-load while the console version will be available in the respective stores in a few hours.
Ubisoft also confirms that for all those who want to keep the game even after the free period, it is possible to take advantage of a dedicated discount. We remind you that on our pages you can find the review dedicated to the last chapter of the saga.
► Far Cry 5 is a Shooter type game developed and published by Ubisoft for PC, PlayStation 4 and Xbox One, the video game was released on 27/03/2018
Far Cry 5 is a beautiful game that cannot be missing from your collection: we have decided to evaluate it with a 82%, if you are interested in learning more you can read the Far Cry 5 Review.
If you own the game, don't miss our latest faq: Far Cry 5 Trophy List