Unveiled the production chains and the map of the United States
Giants Software has unveiled the contents of the Collector's Edition of the PC version of Farming Simulator 22.
This version will include a high quality tractor headlight (which will flash in sync with the heavy farm vehicle warning light in the game), two posters, 24 stickers and new modding tutorials. Depending on the region of the world where fans live they will find the Massey Ferguson 8S, the Fendt 900 Vario, the Case IH Magnum 340 or the Zetor Crystal on the cover of the standard edition.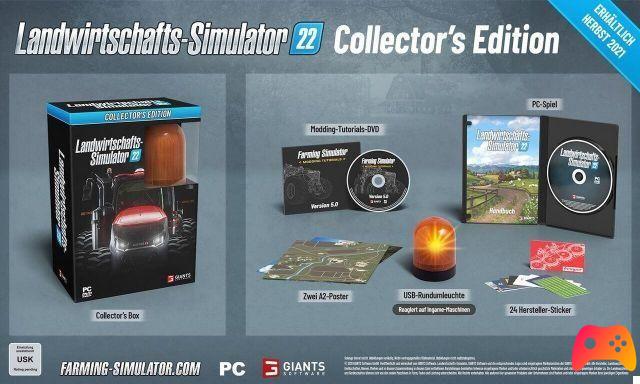 Two new content has also been announced that will be featured in Farming Simulator 22.
A new economic level will be added to by introducing the production chains. Players will be able to deliver crops to various shops and companies for processing. The grain mill, for example, will be able to produce flour to be delivered to the oven, starting a profitable production chain for the production of fine bread or delicious cakes that can be sold in small outlets or supermarkets.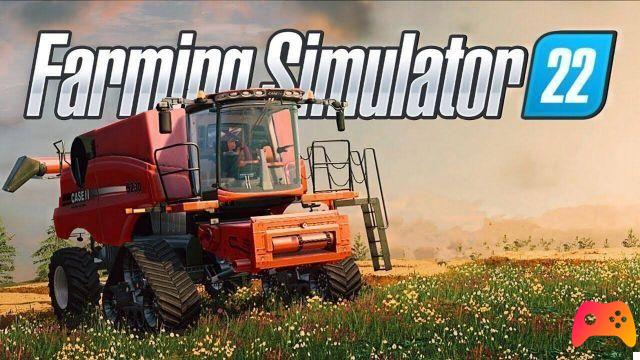 Farming Simulator 22 will include two new maps plus one up-to-date alpine map of Erlengrat. Inspired by the Midwest region of the United States, the Elmcreek map will offer players vast open spaces to build their farms. This new setting will feature rivers, hilly areas, a gushing waterfall, a highway surrounded by a baseball stadium, huge grain silos, a gas station and other distinctive buildings.