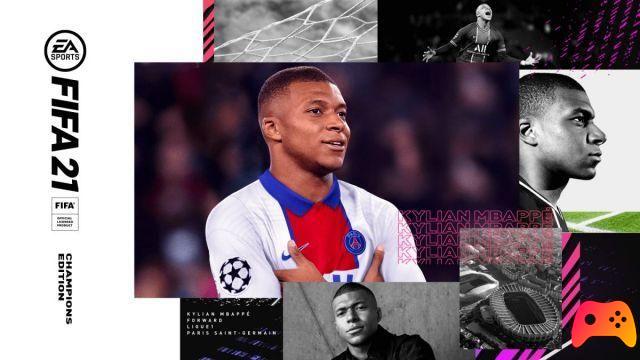 Electronic Arts has released the team with the best FIFA 21 TOTS. Here are which players are part of the dream team!
The FIFA 21 season is drawing to a close. As per tradition, the TOTS, that is the Team of the Season of the season just ended, have arrived to seal the moment in which the season draws to a close.
These teams, of course, have brought many special cards to the game servers, some of which are related to the best top players in international football and, of course, FIFA 21. Electronic Arts, as is customary for this time of year, has released the so-called TOTS Ultimate, to the delight of many fans. This is a selection of the best TOTS belonging to the various championships, available in packages until next time Friday 13 June at 18:59 pm.
The list, of course, includes the various top players, among which the inevitable ones stand out Kylian Mbappè, Cristiano Ronaldo, Leo Messi and so on.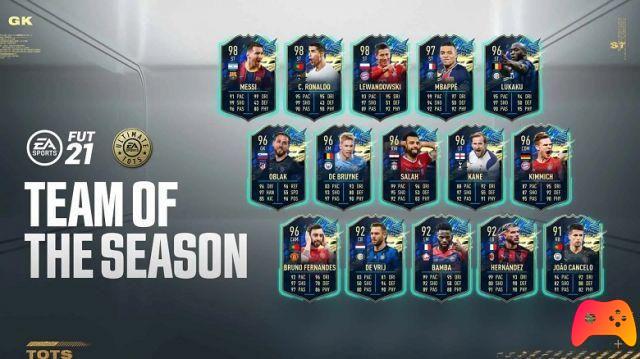 Here is the complete list:
Lionel Messi 98 - Barcelona
Cristiano Ronaldo 98 - Juventus
Robert Lewandowski - 98 Bayern Munich
Kylian Mbappé 97 - Paris Saint-Germain
Romelu Lukaku 96 - Inter
Jan Oblak 96 - Atletico Madrid
Kevin De Bruyne 96 - Manchester City
Mohamed Salah 96 - Liverpool
Joshua Kimmich 96 - Bayern Munich
Bruno Fernandes 96 - Manchester United
Stefan de Vrij 92 - Inter
Jonathan Bamba 92 - Lille
Theo Hernández 92 - Milan
João Cancelo 91 - Manchester City
And which of these players have you tried or would you like to try? Let us know, as always, in the comments!
► FIFA 21 is a Sport-type game developed by Electronic Arts and published by EA Sports for Xbox One, PlayStation 5, Xbox Series X, PlayStation 4 and PC, the video game was released on 09/10/2020
Version for PlayStation 5 from 03/12/2020
Version for Xbox Series X from 03/12/2020
FIFA 21 is a beautiful game that cannot be missing from your collection: we have decided to evaluate it with a 80%, if you are interested in learning more you can read the FIFA 21 Review