FIFA 22 is enriched with a new update, for now, however, only the version PC of the title. The EA Sports football team received the Title Update 3, which has brought numerous improvements both for the gameplay and for the game modes.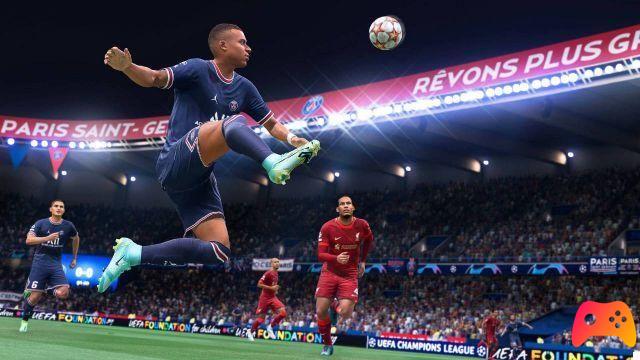 In particular, some changes have been made to the Career and to the mode VOLTA. Specifically, among the most interesting innovations we find the resolution of some stability problems (in particular in the second half of the matches), the improvements made to AI (that of the referees, more than anything else), graphics and sound (such as some comment lines and the faces of numerous athletes), the various improvements made to the Career and the innovations included in the VOLTA mode. For more information, you can consult the complete changelog on the official forum.
We remind you that FIFA 22 is available starting from 1 October su PlayStation 4, Xbox Series X/S, Google Stadia, PlayStation 5, Xbox One, Nintendo Switch e PC.
► FIFA 22 is a Simulation-Sport game developed and published by Electronic Arts for PC, PlayStation 4, Xbox One, PlayStation 5, Xbox Series X and Google Stadia, the game was released on 30/09/2021 The version for PlayStation 4 came out on 02/10/2021 The version for Xbox One came out on 02/10/2021
Version for PlayStation 5 from 02/10/2021
Version for Xbox Series X from 02/10/2021
Version for Google Stadia from 02/10/2021
FIFA 22 is a beautiful game that cannot be missing from your collection: we have decided to evaluate it with a 80%, if you are interested in learning more you can read the FIFA 22 Review by Salvatore Cardone.