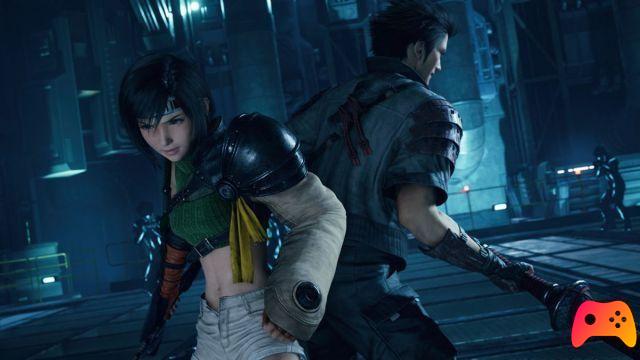 A quick guide to immediately find the 6 posters in the company of Yuffie.
During chapter I of Final Fantasy VII Remake INTERmission we will have to collect the 6 posters of the Happy Turtle of Midgar. These will be found in the Slums of Sector 7 to promote the Happy Turtle. The prize for those who manage to collect them all will be the Extensive Matter, through which the targets of the spells can be expanded, as well as earning the "Happy Slayer" trophy. To do all this you will have to take part in the "Happy Promotion", an event that can only be done with Yuffie in the Final Fantasy VII Remake Intergrade DLC, PlayStation 5 re-edition of the Square Enix title.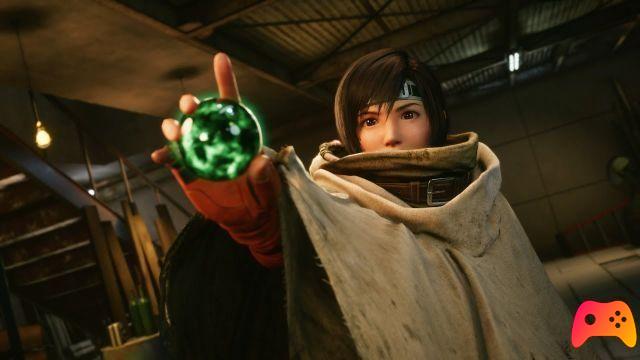 To start the event you will need to talk to Tartagnan, who is located in the Slums of Sector 7 and is equipped with a sign, which will also be noticed for his dances and songs. After starting the event, when you are around the Slums, you will begin to hear the happy turtle tune. Just tear it off with the triangle button and, once everyone has been collected, return to Tartagnan for the reward. Here's where to find all the posters.

The first poster is stuck on a wall covered with boxes next to some children playing.

The next poster is not too far from Wedge. Next to him you will notice a chest, climb over it and turn left. Take down the festoon and go back to find the poster from the floor of the area you just cleared.

This manifest is located in the Cloud condominium. Go up the stairs but don't run: you will see a sleeping dog and you will have to go forward slowly, using the crates to hide your figure. If your dog wakes up, stay cautious and wait for him to go back to sleep. You will find the poster on the back wall.

This poster is located in the northwest clearing, passing under the metal sheets. Near the barrels you will notice a cat: it is playing with the poster. Tear it off his paws!

This poster is posted on the Pillar of Sector 7, to be precise on the eastern side. It is close to another poster, albeit not of the Happy Tortoise.

The last poster will be posted on the bulletin board of the Slums. Easy to recover. Once recovered you will have all the posters present in Final Fantasy VII Remake INTERmission and you can go to Tartagnan for the reward.
This ends our short guide on where to find happy posters in Final Fantasy VII Remake Intermission
► Final Fantasy VII Remake Intergrade is an RPG-type game developed and published by Square Enix for PlayStation 5, the video game was released on 10/06/2021
Final Fantasy VII Remake Intergrade is a beautiful game that cannot be missing from your collection: we have decided to evaluate it with a 83%, if you are interested in learning more you can read the Final Fantasy VII Remake Intergrade Review
The best guides on Final Fantasy VII Remake Intergrade
Final Fantasy VII Remake INTERmission - The new trophies