Revealed new details of the crossover with the Marvel universe
Archived the latest events, Fortnite unveils the new crossover with the universe The Marvel movies. epic Games announced that they are about to arrive inside Fortnite Star Lord and Gamora, two characters from the Marvel movie Guardians of the Galaxy. To celebrate the arrival of the Guardians of the Galaxy inside Fortnite, starting from tomorrow 11 August it is possible to participate in a new event that will allow everyone to win the Gamora costume, even before being distributed inside of the virtual store.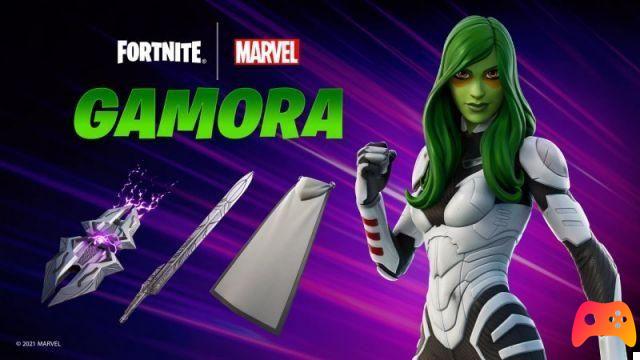 Tomorrow's event is a tournament that will see two two-player teams compete in 10 matches in a row with the aim of scoring as many points as possible. The best teams will unlock the costume while the teams that have scored at least 8 points, can unlock the Daughter of Thanos spray.
For those who want to buy the package Fortnite Marvel Guardians of the Galaxy must wait until August 15th at 2 AM. Waiting for more information, we remind you that starting from season 8 Fortnite is ready to change the game structure.
► Fortnite is an FPS-Battle Royale type game developed by Epic Games People Can Fly and published by Epic Games for PC, Mac, Android, iOS, PlayStation Network, PlayStation 4, Xbox One and Nintendo Switch, the video game was released on 25/07/2017 The version for Nintendo Switch came out on 12/06/2018
Fortnite is a nice game that we recommend: we decided to evaluate it with a 63%, if you are interested in learning more you can read the Fortnite Review