What is the Free Fire game about?
Surely you have heard about the Battle Royale mode in the latest games that have been released, well Free Fire is a Battle Royale multiplayer shooter game where you will have to defeat all your opponents and try to be the last one standing to be able to win, within the game you will be able to find a large variety of arsenals and equipment, you will also be able to buy and equip different clothes for your character and thus look better.
In order to purchase these clothes and weapon upgrades you will need to collect a certain amount of points and coins that you will get after winning in various games. It could be said that Free Fire is one simpler version and that requires fewer resources than the famous Pubg game that you can also download in the Google Play Store.
Despite all this, most users who play Free Fire prefer to use their computer to play it, because the controls on it can be more comfortable and easier to use in terms of gameplay, the problem is in those who don't know how. download it on the same PC, if this is your case, don't worry anymore, in this article we will teach you how to download Free Fire on your PC in a very simple way.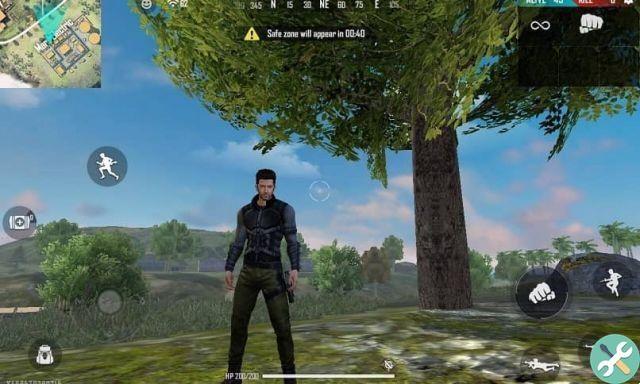 How can we download and play Free Fire on our PC with the BlueStacks emulator?
To download Free Fire and be able to play it from your PC, we will first have to download an emulator because there is not yet an official version of the game adapted to computers, follow the steps below to download and install Free Fire on your computer:
First you will need to download the BlueStacks emulator on its official website in order to download Android games and apps to your computer.
Then you will need to log into your Google account and then log into the platform Google Play Store or App Store.
Once inside the shop, enter the search panel and write the name of the game in this case "Garena Free Fire", choose the official game option, where it will send you the description and information about the game.
Click the button » Download » to start the game download process on your computer.
After the download is finished, you can open the game located in the downloads folder or on the desktop of your PC, open it and start playing Free Fire on your computer!
To configure the game controls you can use the BlueStacks application which contains a very large configuration of controls so that you can modify the controls you want and adapt them so that they are very comfortable when you want to play on your computer, you can also customize the Free Fire application window size to your liking for a better experience.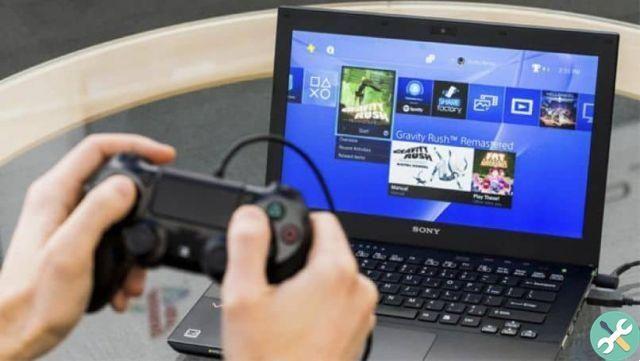 There are also other additional options offered by the BlueStacks application to be able to modify some parameters of the game on our computer such as:
With this option you will be able to play several games at the same time or, in case of free play, you will be able to play from different accounts with the help of the feature Multi-Instance BlueStacks application.
The ecological mode will allow you to reduce the consumption of resources on your computer for migliorare the prestazioni and prevent the computer from running too much, likewise this option will allow the game to run faster even if its quality decreases slightly.
Synchronization of multiple instances
Synchronizing multiple instances is a function of BlueStacks, which is able to replicate exactly what is done on the home screen to all other screens, allowing you to play more games and also help you level up faster. In Free Fire play on your PC.
What requirements must my PC have to be able to install the BlueStacks emulator?
You must have at least 2GB of RAM as this is what Bluestacks requires, however it is much better if you have 4GB on your computer.
These emulators cannot run on the computer where it is installed BitDefender .
Graphics cards need to be updated to the latest versions available, otherwise you will find errors on the graphics card.
You must be the administrator of the computer on which you are installing Bluestack
Finally, you need to have 4GB of hard drive space available so that you can run applications on your PC.
How and where can I download the latest version of Free Fire
One of the main things about this super game is that you don't need to have a high-end device to play it, but it is recommended that you have at least 2 GB of RAM on the phone so that it can work well.
You can find the game by logging in from your browser and looking for the latest version available, then enter the download link and voila, follow the installation steps and it will be ready to use.
What does the new BlueStacks emulator for PC offer us?
The new BlueStacks emulator is considered the fastest today as it has the best Android and Windows architectures, it has deep integration where we can run Android applications on the Windows platform without any problems.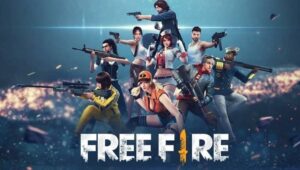 High quality graphics
This new version offers you the best in terms of graphics, thus allowing you a rewarding gaming experience.
More game controls
It has a lot more game controls as it allows you to control screen brightness, zoom, contrast and much more.
Create shortcuts with the keymap
You can create keyboard shortcuts that will help you and make everything easier while playing.
Is it possible to play Free Fire with BlueStacks keyboard?
If it is possible to do this, what you should do is boot into Free Fire from the main screen of BlueStacks , then click the game controls icon which is in the side toolbar, the controls menu allows you to do many functions like toggle game controls on or off, control screen, opacity, pattern, the sensitivity of the mouse and many other things that you can configure for greater pleasure and ease at the time of the game.
How to improve the Free Fire gaming experience on BlueStacks
Here what we will do to improve yours experience of game is to create a configuration that allows you to increase the memory of your program and in this way it will do it much faster.
This setup allows you to play Free Fire without any lag in BlueStacks, thus making the most of the experience. We recommend playing at 90 FPS, as for the CPU if you don't have a dedicated GPU you have to select low or medium performance from the CPU and if you have a dedicated GPU select only the high performance.