One of these games is the one we are going to tell you about today in this article called 'Brawl Stars' which thanks to its compatibility you can easily download them for different Android, IOS and PC operating systems, along with its addicting game mode, got that this title quickly become one of today's most popular games.
We know that your games are very important and that you always want have your account details protected and at your fingertips at all times, however, many times things happen that force you to stop using your phone and buy another one, whether due to breakdown, theft or otherwise.
That is why we have prepared this guide which will show you how to transfer your Brawl Stars account to another phone in the way quick and easy. You just have to follow the steps that we will show you below and you will see that in a short time you will have your account on your new phone without any problem.
What is Brawl Stars?
If you are new to the world of mobile gaming, you may not have heard of this yet fabulous Brawl Stars game, so before we start with the guide we will take some time to tell you a little bit about it.
This information will help you a lot, since you will learn the details, such as how to get free gems or get to know the best characters of this good entertainment, waiting for you to play it.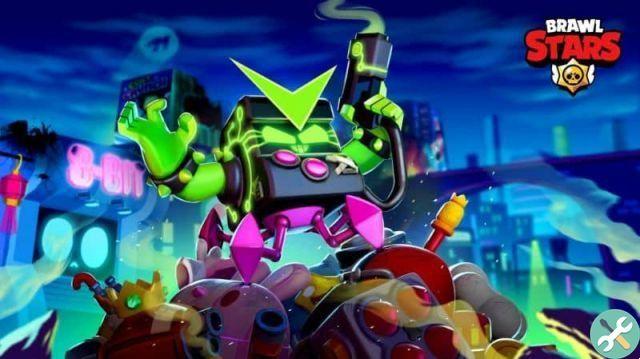 Brawl Stars is a video game developed by Supercell company and released globally in 2018 for operating systems Android and iOS.
The main objective of the game is to get the most trophies that can be acquired by playing in various game modes such as combat, capture, starfighter, restricted area, also you have the possibility to get legendary characters or fighters to access more levels.
This game also allows you to create cool avatars where you can express your creativity, you can also get all Brawl Stars characters.
So now you know, don't wait any longer to enter this game and so you can enjoy everything that Brawl Stars can offer you that we will always be here to help you with any problems you may have.
How to transfer your account from one phone to another?
The process you need to go through in order to move your account from one phone to another is very simple and you don't need to be a video game expert to do it. What you should do is follow the steps we will show you below in so that you don't have any problems with the process that we will give you in this guide.
Step 1
The first thing you should do to open your account on another phone is to run the game, so search Brawl Stars in the app box and open it so you can start the process. Once opened, all you have to do is go to the "Settings" tab and within it you have to look for the option called " Supercell ID «.
Step 2
Within this option you can enter the data you provided during the creating your account in this game, then for your profile to appear on the other phone you just have to log in and press Connect. And voila, you have entered your details correctly and you should have uploaded your account to the new phone and can continue to level up your character.
We hope this guide has been useful to you and that you have not had any problems with the process of changing your phone account and we hope you can have fun with this amazing game called Brawl Stars.