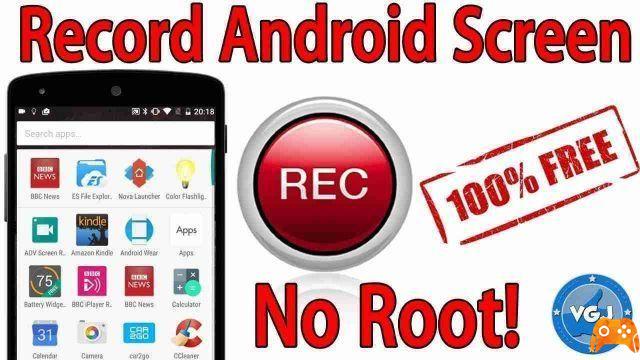 How to record android screen. Thanks to these applications you can record everything that happens on the screen of your Android device, smartphone or tablet.
We will now go to list the best apps to record screen on android.
How to record android screen
ADV Screen Recorder
Do you need to record what happens on your screen in an easy way and without a menu that completely covers it?
ADV Screen Recorder was created to be full optional, without any kind of restrictions and without requiring root access.
ADV Screen Recorder allows you to:
- Record with 2 engines (Default and advanced)
- Pause recordings (advanced engine)
- Draw on the screen with your favorite color
- Use front or rear camera while recording
- Set a text with full customization
- Set up your banner with full customization
- Trim videos
- And much more!…
Download now on Android
Rec. (Screen Recorder)
It is available in two versions: a free one with advertising and a paid one (2,89 euros) which eliminates banners, allows you to hide registration notifications and includes other extra features such as additional predefined presets for the recording settings.
Download now on Android