It is amazing all the ways that exist today to share resources, which seem so different to us and apparently have nothing to do with each other. This is the case of connecting a game console controller to our computer or an Android phone. In the following article we will show you a very easy way to use and connect PS4 controller to PC to play on Windows or Mac.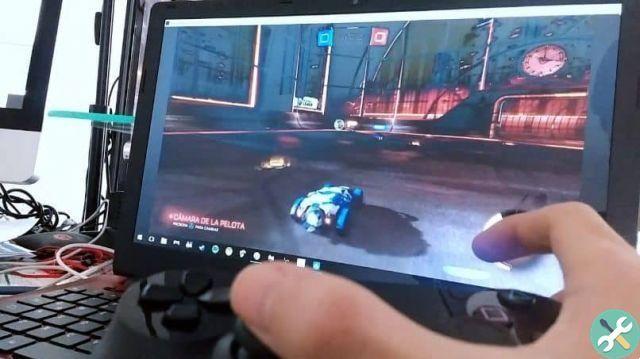 If that's how you read it, you can save a lot of money by using the same remote control you use on your Play Station 4 and play your favorite video games, without breaking the bank. You just have to do a few small configurations and you will have it ready to use both on your PS4 game console and on your personal computer and it doesn't matter if it is Windows or Mac.
As you will remember, in a previous tutorial we taught you a very simple way to play on iOS by connecting a PS4 or Xbox One controller without installing anything .. But now we will see what steps you need to take to use and connect PS4 controller to PC to play on Windows or Mac.
How to use and connect PS4 controller to PC to play on Windows or Mac
To get started, we'll show you how to use and connect PS4 controller to PC to play in Windows 10. But you should know that, as with the PS3, it's not as simple as plugging it in and playing, you need to make some tweaks. First we need to connect the control to our PC, we can do it via the USB cable or via Bluetooth.
When you do, Windows it will beep to indicate that it has recognized the device and a notification will appear on the screen. In it you are informed that Windows will configure it, then it will show you that it has already been configured. Now click on this option to take you to the device configuration window.
In it you can see the option Woreless Control r, this means you have it connected already but now you need to make some configuration changes so that its buttons are mapped. To do this we will use the Steam function which somehow compensates for the functionality of Windows.
To do this, we will press the icon located in the upper right part to open the interface of Steam Big Picture. Now you need to go to the Settings section, you will find it at the top of the screen. With the nut icon, then in the Remote section you have to choose the Remote Settings option.
You will find several options, but you have to choose and tick the PS4 controller configuration box and in this way Steam will recognize the controller and it will automatically map it. Once this is done, a box will appear with the option Register controller, which allows you to register the remote control in your account so that it does not lose the configuration, now select the option Register to this account.
Now the last thing you should do before using the controller on your PC running Windows is to customize the controller. Here you can activate the vibration, adjust the brightness or saturation, etc. When you are done making changes, you need to click on the Submit option.
How to use and connect PS4 controller to PC to play on Mac
Contrary to what many believe, PS4 controllers are fully compatible with Mac OS X and there is no need to install a driver. The easiest way to connect the PS4 controller to a Mac it is via the USB cable and will recognize it immediately. In this way we will also make sure not to lose the pairing with our PS4 console.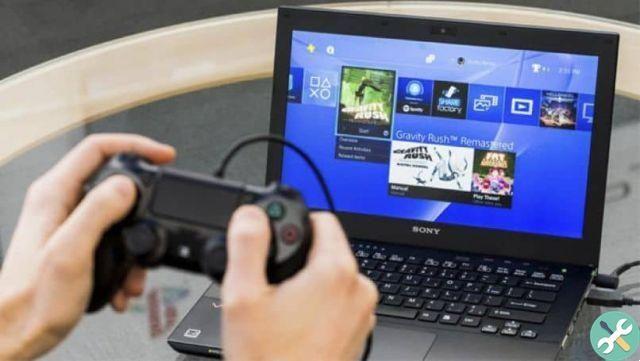 But if we want connect us via Bluetooth, we must do the following, on our Mac we open the Bluetooth preference. On the remote control we will press at the same time and without releasing i Ps buttons and Share until the light flashes. We wait for the controller to appear on the screen, select the command and click on Start, in this way the command will be ready for use.