2K and Visual Concepts have unveiled Season 7 of NBA 2K21 MyTeam mode. Players will be able to unlock lots of very interesting rewards!
Great news for all NBA and NBA 2K21 fans. 2K officially announced the arrival of Season 7 for the My Team mode (the equivalent of FIFA's "FUT", to make you understand) that promises to be incredibly exciting.
What, presumably, will be the last season of the mode will allow players to unlock many rewards, even very interesting ones, which will be available in a faster way precisely due to the approaching end of the season. The new season will in fact last less than the others and in addition the softare house has made bonuses available to allow players to accelerate the climb towards the maximum level of the season (40).
The superstar of this new season is definitely Vince Carter, in the Dark Matter version, which will unlock once you reach level 40, but the other unlockable players during the season are also very interesting. Among these stand out big pieces like Elgin Baylor, Larry Johnson, Sidney Moncrief, Bailey Howell, Larry Kenon, Jerry Lucas, LKouie Damper, chris Paul, Carmelo Anthony e Bill Walton.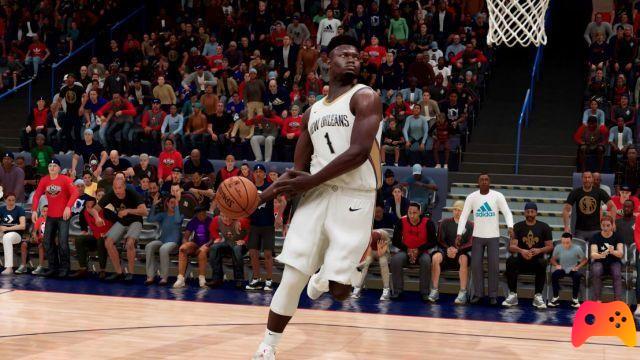 In short: for the passionate gamers of NBA 2K21 this month of May will be hotter than usual. And what do you think? Will you unlock any of these players? Let us know, as always, in the comments!
► NBA 2K21 is a Simulation-Sports game developed by Visual Concepts and published by 2K Games for PC, PlayStation 4, Xbox One, Nintendo Switch, PlayStation 5, Xbox Series X and Google Stadia, the video game was released on 04/09/2020
Version for PlayStation 5 from 12/11/2020
Version for Xbox Series X from 10/11/2020
NBA 2K21 is a great game that we recommend - we decided to rate it with a 75%, if you are interested in learning more you can read the NBA 2K21 Review