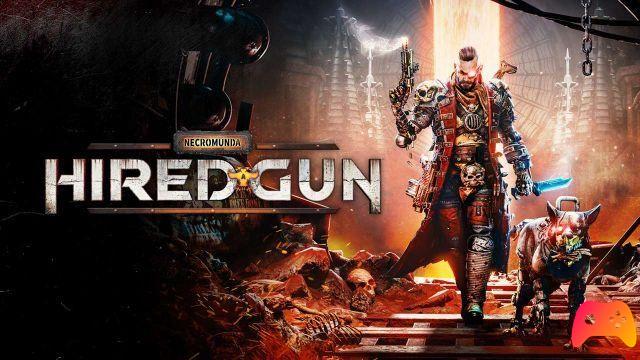 All the trophies of the Focus Home Interactive title.
It's certainly not a perfect game, but Necromunda: Hired Gun still managed to earn a pass in the review of our Luigi Floris.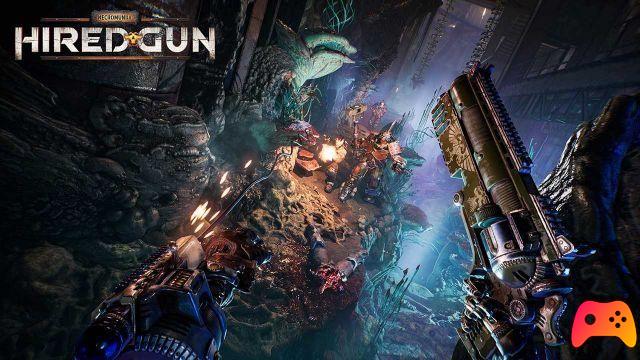 The game features a long line of trophies, several of which are bronze and therefore potentially easy to earn, making Necromunda tempting to hunters.
BRONZE TROPHIES
Headache: Killed 100 enemies with a headshot
Sadistic: Performed 100 takedowns
The size: Complete Chapter 1
The Prisoner: Complete Chapter 2
The beast: Complete Chapter 3
The Ambush: Complete Chapter 4
The Leak: Complete Chapter 5
The Siege: Complete Chapter 6
The darkness: Complete Chapter 7
La Scala: Complete Chapter 8
L'incontro: Complete Chapter 9
War between gangs: Complete Chapter 10
The Scia: Complete Chapter 11
Martyr's End: Complete Chapter 12
Additional earnings: Complete your first side mission
Small update: Purchase your first upgrade from the underground doctor
Sucker feet: Run on the wall for a distance equal to 2.500m
Cuckoo!: Destroy 50 shields with the grappling hook
Death from above: Kill 100 enemies while running on the wall
Treasure hunt: Open 20 crates
Here the paw: Kill 30 enemies with your hound
Man's best friend: Purchase an upgrade for your Mastiff
Who is a good little dog?: Pet your dog at Martyr's End
Perfect center: Complete Weapon Training at Martyr's End
Explorer: Find a weapon +3
Well roasted: Kill a genstropper with a grenade launcher
Walking is for the weak: Travel 5 km using the grappling hook
Specialist: Complete a mission using only special weapons
Who needs weapons?: Kill 5 enemies with a single use of the Strength Upgrade
Future best friends?: Leave Brickjaw alive at Koloss 44
Ruthless: Kill Brickjaw in Koloss 44
Zap: Kill 30 enemies with the Blast module
I'm not cheating!: Kill 60 enemies with the Perfect Aim module
boom: Kill 30 enemies with the Shatter module
Defuser: Activate all mines in Steelway
SILVER TROPHIES
New allies: Fill a faction bar
Still human?: Upgrade a plant up to class 4
Who is the boss now?: Complete a mission with S rank
Lover of weapons: Kill an enemy with each weapon
Bionic Implant Specialist: Kill 100 enemies using the powers of your bionic implants
Ultimate weapon: Customize all aspects of a single weapon
Banker: Accumulate 100.000 credits
The inimitable: Finish Kaerus using the Ironfist exclusively
Pedestrian: Get past Avarus without using the grappling hook
Who sows bombs ...: Place 5 bombs in under 3 minutes in the Escher Lab
Sniper: Kill 10 enemies consecutively with headshots
GOLD TROPHIES
The past: Complete the main campaign
First in class: Complete all main missions with at least A rank
PLATINUM TROPHIES
True mercenary: Unlock all other trophies
Unfortunately the mix between metal music and the Warhammer 40,000 universe did not go as planned, but if you are a lover of the franchise and FPS (or perhaps trophy hunters) give Necromunda a chance.
► Necromunda: Hired Gun is a Shooter type game published by Focus Home Interactive for PC, PlayStation 4, Xbox One, PlayStation 5 and Xbox Series X, the video game was released on 01/06/2021
Necromunda: Hired Gun is a nice game that we recommend: we decided to rate it with a 62%, if you are interested in learning more you can read the Necromunda review: Hired Gun
The best guides on Necromunda: Hired Gun