New trailer
Bandai Namco and Slightly Mad Studios have made official that the DLC "Electric Pack"Of Project CARS 3 is now available for PlayStation 4, Xbox One and PC, as part of the Season Pass or as separately purchased content.
The "Electric Pack" DLC also includes a new free circuit for all players, the popular Dutch track of Zandvoort, available in 3 different configurations.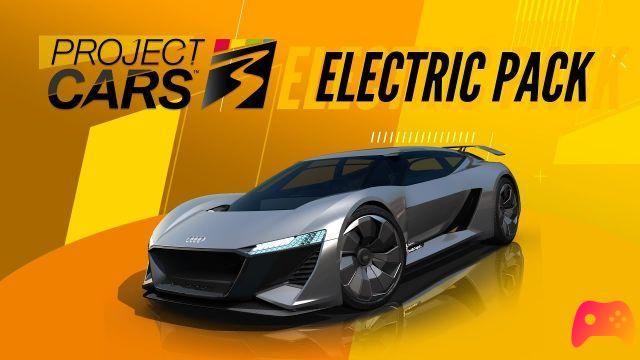 The cars included in the Project CARS 3 "Electric Pack" DLC are:
The 2020 Porsche Taycan Turbo S, a car that expresses "all the electric soul of Porsche": 750 hp, from 0 to 100 km / h in 2,5 seconds and 1,3G at full acceleration.
The 2020 Volkswagen ID.R is the first car to break the 8-minute barrier at Pikes Peak and has lapped the Nürburgring with an incredible 6: 05.336, the fastest electric vehicle in the world.
The 2020 Audi AI: RACE is a fully electric Audi concept car of design and technology with 765 hp in boost mode and acceleration from 0 to 100 km / h in just over 2 seconds. True LMP1 performance.
The 2019 Nio EP9 holds the world record for production cars on many circuits around the world and reaches an astonishing speed of 350 km / h.
The "Electric Pack" DLC also includes:
The most recent liveries of the Formula E "Season 7"
16 themed career events
New achievements and trophies based on the Electric Pack
12 liveries / 20 decals / 5 patterns
5 rims / 10 tires
10 plates / 5 race numbers
1 new character with 10 outfits and 10 helmets
► Project CARS 3 is a Sports-Simulation game developed by Slightly Mad Studios and published by Bandai Namco for PC, PlayStation 4 and Xbox One, the video game was released on 28/08/2020
Project CARS 3 is a beautiful game that cannot be missing from your collection: we have decided to evaluate it with a 90%, if you are interested in learning more you can read the Project CARS 3 Review