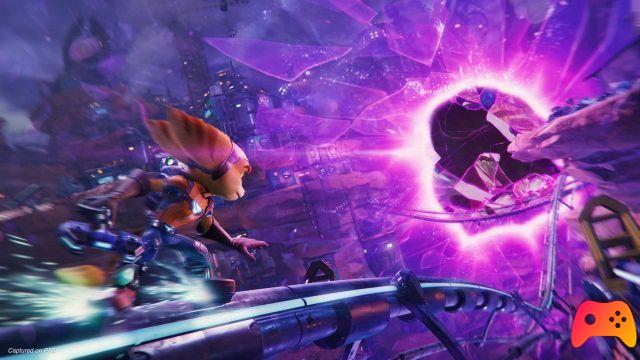 Sony has released a new trailer for Ratchet & Clank: Rift Apart also announcing a dedicated State of Play coming this week.
Through its social profiles, PlayStation has announced that a new State of Play will be held on Thursday at 23pm Española time in which updates on some indie titles will arrive but which will mainly serve to show Ratchet & Clank: Rift Apart in action again. In addition, a new gameplay trailer has been published together with the post that we leave you below.
In the video you can see unedited gameplay scenes and new cinematics that once again confirm (as if it were needed) the quality of the Insomniac Games title. The name of the Lombax that we had already seen in the previous trailers is also revealed. "Rivet is a Lombax resistance fighter from another dimension, where organic life is hunted down by the evil Emperor Nefarious. In the trailer, you can see new locations like Nefarious City, and alternate-sized twists like Sargasso and Torren IV along with a preview of some new weapons and game mechanics, "Insomniac Games wrote on the PlayStation Blog.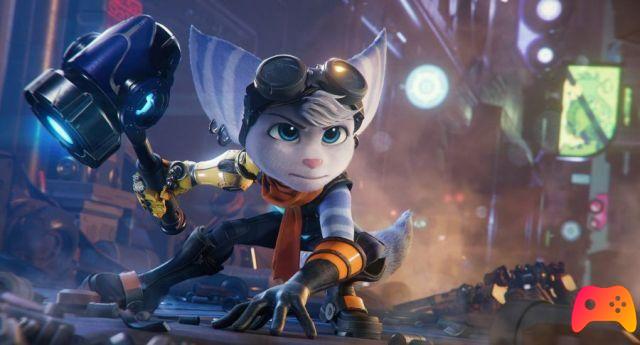 "The song we chose for the trailer has a special meaning that goes beyond just being a great emotional tune. He is from the band DEVO, one of my favorites, but, some would say even more importantly, the band that the incomparable Mark Mothersbaugh co-founded. I am thrilled to announce that Mark is the composer of the Rift Apart soundtrack! In addition to his work in DEVO, you have probably heard his compositions over the years, both in the original three games of Crash Bandicoot and Jak & Daxter, as well as in animated series such as Rugrats, and in the hit film: Thor Ragnarok. We are so excited to be partnering with Mark and we can't wait for you to hear the incredible soundtrack he has created, "said Marcus Smith, creative director.
Introducing… Rivet! ⚙️
See the mysterious Lombax in action, then tune in to State of Play this Thursday at 10pm BST / 11pm CEST for extended gameplay, plus updates on a pair of upcoming indie titles: https://t.co/cMKR8IrjYr pic.twitter.com / Y1Sj46AyEw
- PlayStation Europe (@PlayStationEU) April 26, 2021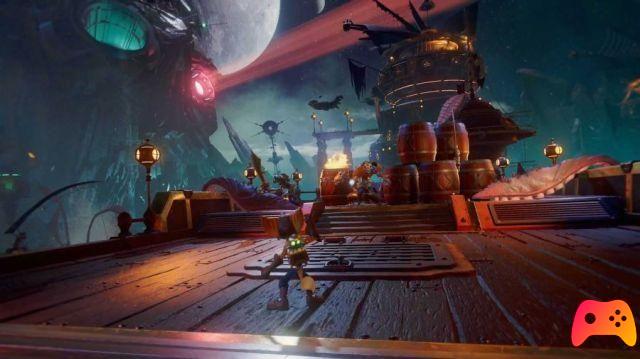 We therefore remind you that this Thursday, April 29, at 23pm (Española time) there will be a State of Play dedicated above all to Ratchet & Clank: Rift Apart, while
the game is scheduled for June 11th exclusively for PlayStation 5.
► Ratchet & Clank: Rift Apart is an Adventure-Platform game developed by Insomniac Games and published by Sony Interactive Entertainment for PlayStation 5, the video game was released on 11/06/2021
Ratchet & Clank: Rift Apart is a game to own at all costs: we decided to evaluate it with a 95%, if you are interested in learning more you can read the Review of Ratchet & Clank: Rift Apart