Geoff Keighley confirmed the presence of the game at the Gamescom 2021 inauguration event.
The news had been anticipated in recent days by leaks and now finds official confirmation. During the Opening Night Live 2021 an unreleased game from the Saints Row series will be presented and it will be a ReBoot, a new beginning.
5 days until @gamescom #OpeningNightLive on Wednesday.
We are "Bossing" it with our announcements this year ? https://t.co/osudHTCxj1
See you live, Wednesday at 11 am PT / 2 pm ET / 7 pm BST / 8 pm CEST at https://t.co/FjoDbKD0sN pic.twitter.com/6zE974HW0Q
- Geoff Keighley (@geoffkeighley) August 20, 2021
The announcement was made by Geoff Keighley, presenter of the event that will inaugurate Gamescom 2021. In the past few hours, he has spread a tweet with the link of the game's teaser site attached. At the time of writing, the portal allows you to see only the image of a graffiti with the word "Rebooting" in the center. It is reasonable to expect that during the live streaming show the portal will be able to definitively open to the public, while the new course of Saints Row will see the light.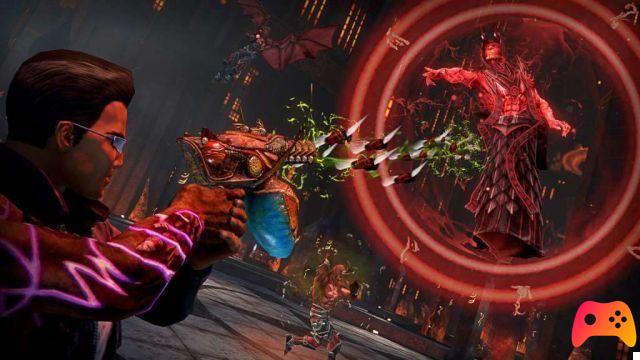 The wait to get back to talking about Saints Row will be short after all. Keighley invites fans of Volition's crazy free roaming experience to admire the show that will take place from 20:00 pm on Wednesday 25 August.
► Saints Row: The Third Remastered is an Action-Adventure type game published by Deep Silver for PC, PlayStation 4 and Xbox One, the video game was released on 22/05/2020
Saints Row: The Third Remastered is a beautiful game that cannot be missing from your collection: we have decided to evaluate it with a 78%, if you are interested in learning more you can read the Saints Row: The Third Remastered Review