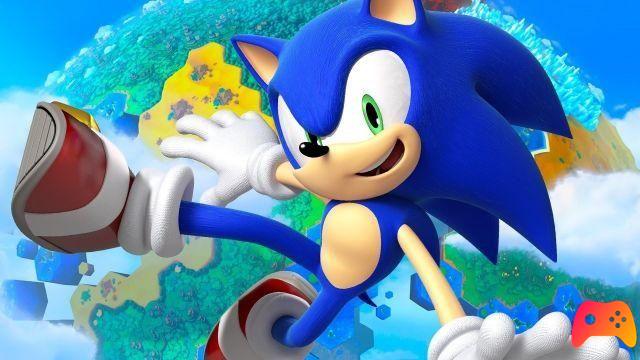 The SEGA mascot is back at full speed for a thirtieth anniversary in style.
Sonic is back. the blue hedgehog, who hadn't appeared on our screens for a year with Mario & Sonic at the Tokyo 2020 Olympic Games, will soon be the protagonist of some announcements by Sega. Through the official Twitter account of Sonic the Hedgehog, it was in fact stated that on May 27th there will be an event for the 30th anniversary of the brand and that during this new projects and new partnerships will be shown.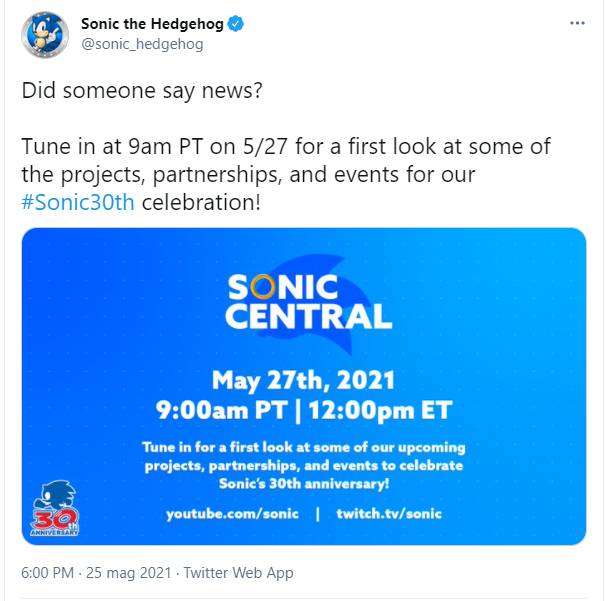 It is not yet clear what exactly will be announced, however, some rumors speak of a possible sequel or a re-release on Nintendo Switch of Sonic Colors, as the game is currently only available for Wii, others from a new collection. The only certainty is that the wait will not last long: the live event for the celebration of the thirtieth anniversary it was in fact scheduled for May 27, at 18pm according to the Spanish timetable.
The direct can be followed live on Twitch and Youtube channels dedicated to the blue hedgehog, in the meantime, keep following us for any new updates.