nacon e Big Ant Studios have announced the official release of Tennis World Tour 2. The video game invites fans to play tennis in a realistic way that faithfully transcribes the specific aspects of the sport and its competitive nature. Many of the elements of the title have been completely redesigned, and having more animations has increased the fluidity and realism of the game.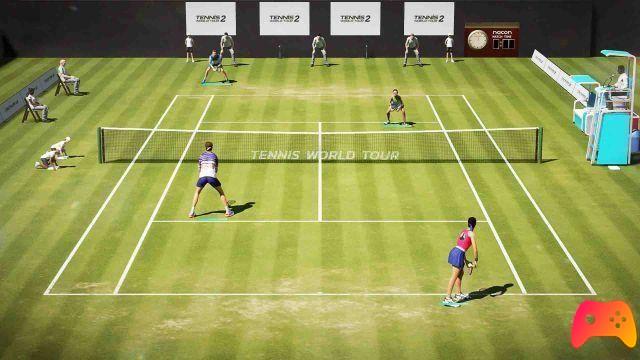 Tennis World Tour 2 allows you to play 38 top tennis players to make your mark on the most popular courts, such as the Estadio Manolo Santana of the Mutua Madrid Open, the OWL ARENA of the Halle Open, and the Philippe-Chatrier, Suzanne-Lenglen and Simonne courts -Mathieu of Roland-Garros. The game also includes a Career mode that allows you to create your own player, with a card system to temporarily influence player stats so that you get the better of when you play big points.
Finally, the online mode will allow players to compete in singles or doubles. For the most competitive players, a match classification system has been introduced, so that you can join leagues and challenge other players at the same level.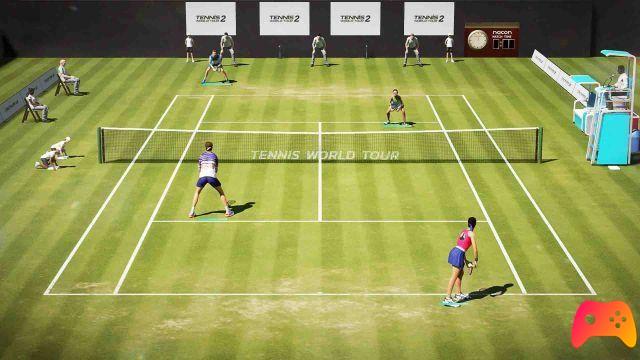 Tennis World Tour 2 offers a complete gaming experience:
Highly anticipated new features: the ability to play doubles matches with up to 4 players locally and online, a competitive mode, an improved serve system and a new shot timing mechanic.
More Realistic: More animations can create smoother gameplay.
Different game modes and a format suitable for all types of players: Career, Quick Match, Online, Tournament, Ranked Match and Tie Break Tens.
Several official fields: Manolo Santana of the Mutua Madrid Open, OWL ARENA in Halle or the 3 fields of Roland-Garros: Philippe-Chatrier, Suzanne-Lenglen and Simonne-Mathieu.
Tennis World Tour 2 is available on PlayStation 4, Xbox One and PC and out on Nintendo Switch.