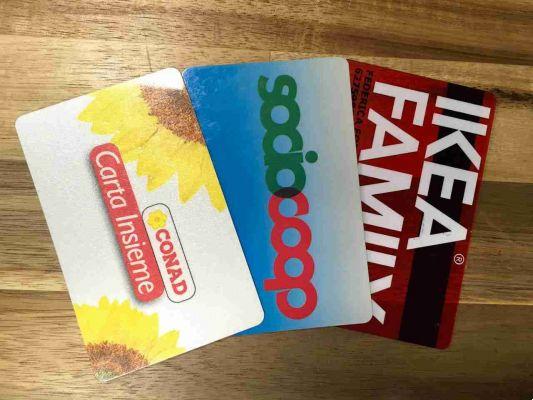 If you have a lot of loyalty cards, you can easily manage them without having to carry them physically with you all the time through your smartphone.
Just use one of these applications and show the card to the clerk in the shop via smartphone without carrying them all with you at all times.
NB: Some retailers use scanning technologies that cannot read smartphone displays. In this case, just ask the cashier to manually type in the loyalty card or member card number.
App for loyalty cards
Here is our selection of the best apps for Android and iOS that you can use to manage your loyalty cards.
Stocard - Loyalty Cards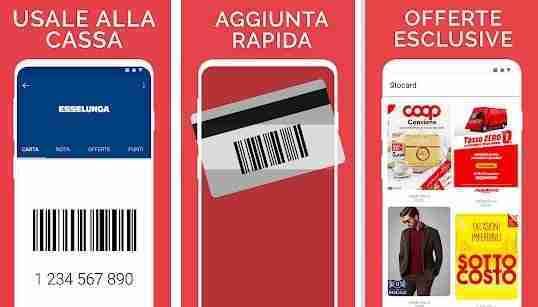 Join 45 million Stocard users and collect all your loyalty cards in one free app.
Tidy up your wallet by scanning the code on your plastic cards from stores like Conad, Coop and Esselunga in seconds.
To receive points every time you shop, you just have to have the barcode of your loyalty cards appear on your phone and have it scanned at the cashier.
Browse coupons, discounts, flyers and catalogs on Stocard - all those from your favorite stores like Carrefour, MediaWorld and Tigotà!
Download now for Android and iOS.
CARD plus
Do you happen to forget the loyalty cards of your favorite stores at home? Forget plastic cards with CARDplus: loyalty cards and promotions in one app!
With CARDplus, transforming your loyalty cards into digital format is quick and easy.
Search among the main loyalty programs, choose the card, scan the barcode with your mobile phone camera and that's it.
Use CARDplus in-store to accumulate benefits by showing loyalty cards directly from your mobile. You don't need to be connected to the internet!
Download now for Android and iOS.
Pass2U Wallet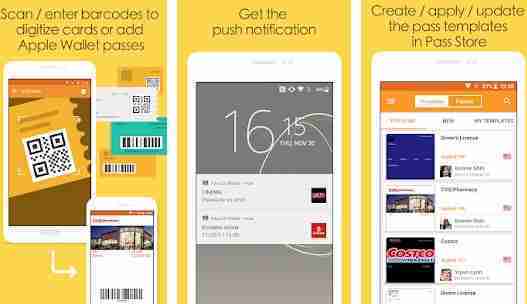 Pass2U Wallet can easily collect all your Apple Wallet passbooks / passes in your Android devices e.g. coupons, event tickets, loyalty cards, value-added cards and boarding passes. You can scan the barcode containing the web link or download the .pkpass files to add passes in Pass2U Wallet.
Download now for Android and iOS.
mobile-pocket loyalty cards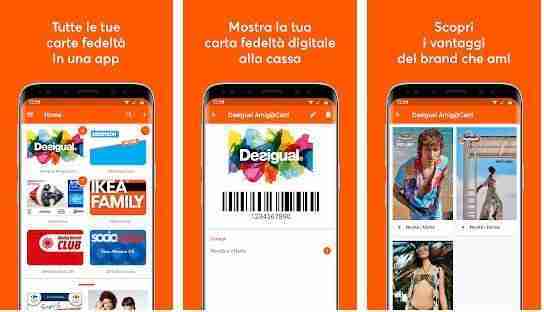 Download the mobile-pocket wallet for free, add all your loyalty cards and member cards, and never lose loyalty points, discounts or benefits!
Download now for Android and iOS.