Ludo club, is a game developed for mobile devices, based on the traditional board game (Ludo), since its release it has had a great impact on users, who, overwhelmed by the situations we experience day by day due to the quarantine, caused by the coronavirus , they seek a distraction.
Ludo club is based on the principles of the original game, where you have to roll the dice and advance the number of squares it says, is a simple and easy playing style to quickly master.
You can play a minimum of two people and a maximum of 4, this is one of the best strategy games you can get on a smartphone, like any competitive game, there are some tricks we can follow, always or almost always by winning the Games.
What is Ludo Club?
Ludo was primarily invented as a board game, and so it was for many years until its mobile version was released, Ludo club, offers two game modes, the classic one, in which you have to bring your four chips to the end of the game. path, or also called "home", for this you have to roll the dice.
You can use one or two conventional dice, roll the dice once per turn and on the street, if you arrive on a square already occupied by another player, you can eliminate it, bringing it back to its place of origin and having to start from scratch with that token, you can also combine two of your tokens in the same square and win a bonus.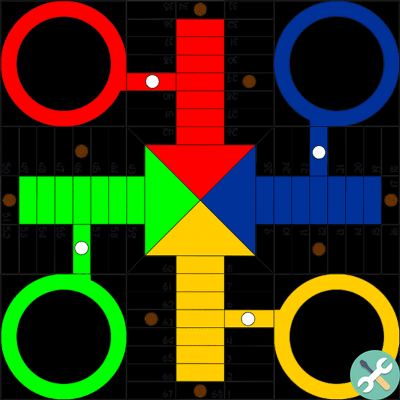 The other game mode is called «RUSH», which is original to this episode, and is based on the exploitation of one of the basic characteristics of conventional Ludo, that is to eliminate the opponents, here whoever eliminates the most opponents from the board wins, It is a game mode a little more frenetic than the previous one.
Ludo club it is a mainly online game, so you need an internet connection, it is advisable to optimize it to the best, so as not to miss any game.
Ludo Club tips to win
When playing Ludo Club, you must remember that it is about a competitive game, where other players will try to take out your pieces at all costs, so don't trust what they tell you in chat, or try to negotiate positions.
As you progress through the game, at some point you will have to go through the entrance of an enemy, so it is important that you move your pieces carefully and do not rush too far, as they possess that line and it will be made easier for them to take you out.
At the beginning of the game we usually manage to get one or two tokens, we must try to advance them as far as possible before the other rivals do, to have a strategic advantage.
Also, although Ludo Club does not consume many resources, if your mobile has game mode, you should activate it, or if it does not carry it and also has little RAM, then you have to free up some of this memory so that the game does not have problems.
What power ups are there and how to use them?
In Ludo Club you will have several upgrades that you can use during the game, these will increase the probability that you will get a number, depending on which you choose, you could get one or the other number, for example if you choose the simpler, you will have a chance to find any of the even numbers, 6, 2 or 4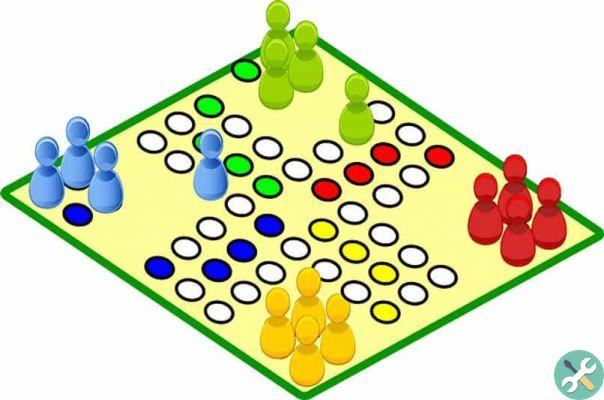 On the other hand there is a medium level enhancer, which will give you odd number results, this is one of the least used, since the numbers are around 5, 1 and 3, but it is cheaper than the one with numbers.
All of these boosters can be purchased for play money, which you can accumulate when win games or you just play some, moreover, you have the option to buy them with real money, this is available in packages, the most expensive are the ones that give you the most money, of course.